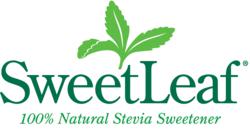 "The company's commitment is twofold: well-being within each individual and commitment to the outside environment through process, end product and end user."
San Francisco, CA (Vocus/PRWEB) January 20, 2011
"2010-2011 ISANH Global Stevia Award winner SweetLeaf Stevia® Sweetener is a dedicated contributor to the sustainable future of sweetening ingredients," Executive Vice President Angus Flood will explain as part of the Sustainability Summit in San Francisco for business leaders in the Food and Beverage industry. Flood will highlight SweetLeaf® sourcing projects in Latin America as well as the company's effort to work in facilities and with farmers who might otherwise have supplied the illegal narcotics industry as examples of positive regeneration and the power of consumer choice. SweetLeaf Stevia® Sweetener's commitment to 100% recycled packaging and use of vegetable inks will also be featured as examples of the company's sustainable practices.
As sustainability becomes a greater expectation of consumers today, major brands are encouraged to react.
During the course of his speech, Angus Flood will pay compliment to the lifetime work of SweetLeaf® Founder James May and his commitment to bringing a natural, zero-calorie, zero-chemical stevia sweetener to the United States. After tasting stevia leaves given to him by a Peace Corps worker in South America, May made it his mission to bring the extract from the deliciously sweet plant to the U.S. After nearly 30 years of dedication to bringing stevia to the U.S., May earned the first Lifetime Achievement Award in the Stevia industry, and the title of "The Father of Stevia." Additionally May is the elected Honorary President of the Stevia Association of the Americas for his work with farmers and championing stevia on their behalf.
"In a world with accelerating diabetes and obesity rates, which the World Health Organization has classed a pandemic, stevia offers real hope both to the U.S. consumer and to some of the poorest people in the world, who will benefit from growing this crop," said Flood. "SweetLeaf®, the only all-natural, zero-calorie, zero-carb, zero-glycemic index and zero-chemical stevia sweetener, is proud to be a part of this hope, and proud to be a part of the solution," he added.
"A lifelong commitment to sustainability begins with our buying and lifestyle decisions every day," he added. "We must all be committed to sustainability. SweetLeaf® is proud of its commitment to sustainability, and will continue to look for new ways to add to its initiatives. The company's commitment is twofold: well-being within each individual and commitment to the outside environment through process, end product and end user."
Flood is an invited guest speaker during closing events today, speaking to high-level industry delegates at the sold-out summit to exchange ideas and develop the next generation of sustainable practices that are "on message" with current consumer trends.
About Sustainability Summit
Eco-labels continue to gain popularity in the food industry; however are they going far enough to meet consumer demand for ethical and ecological products? The third edition of the Sustainable Foods Summit explores new horizons in sustainability for eco-labels. How do organic, fair trade and other eco-labels contribute to sustainability? The summit aims to debate and discuss such issues in a high-level forum.
The North American edition of the Sustainable Foods Summit will take place in San Francisco on January 18 and 19, 2011. Key topics on the summit agenda include pioneering sustainability initiatives, ethical sourcing, sustainable ingredients, organic plus strategies and marketing and distribution innovations. For a summit program, please visit http://www.sustainablefoodssummit.com/index.htm.
Like previous summits organized by Organic Monitor, the summit will bring together key stakeholders in the food industry that include food manufacturers, ingredient and raw material suppliers, retailers and distributors, industry organizations and certification agencies, researchers and academics, investors and more.
About SweetLeaf Stevia® Sweetener
It all started with one man who had a dream – James May, Founder of Wisdom Natural Brands®.
Stevia is a naturally sweet herb native to Paraguay that has been consumed for centuries. After tasting stevia leaves given to him by a Peace Corps worker, May made it his mission to bring the extract from the deliciously sweet plant to the United States. May is world known as "The Father of Stevia." The process involves taking the highest-quality leaves of the stevia plant and extracting their naturally sweet taste with only cool, purified water – no chemicals, solvents or additives that adulterate and cover up the great taste created by nature.
May first traveled to Paraguay to import stevia in 1982. His most satisfying victory came in 2008, when GRAS Associates and Life Science Research Office, two completely independent panels of scientists, awarded SweetLeaf Stevia® GRAS (Generally Recognized as Safe) status, pursuant to FDA regulations. This allowed SweetLeaf® products made from its new, revolutionary extraction technology to be labeled as sweeteners. SweetLeaf® could finally use the word "sweet" to describe its product, now known as SweetLeaf Sweetener®. The FDA granted a no-questions letter to SweetLeaf's® GRAS status in 2009, validating all the hard work done by May over more than a quarter of a century.
Wisdom Natural Brands®, a leading U.S. manufacturer of stevia products, offers SweetLeaf Sweetener® in convenient double-serving packets. SweetLeaf Sweetener® is sold in boxes containing either 35 or 70 packets. Each packet replaces two teaspoons of sugar. SweetLeaf® is also sold in the SweetLeaf Stevia Plus® Shaker Bottle for easy home use and SweetLeaf SteviaTabs™ Dissolvable Tablets for easy on-the-go use.
Today, May is a leading expert on stevia and travels across the world promoting the benefits of the stevia plant.
For more information, visit http://www.wisdomnaturalbrands.com and http://www.sweetleaf.com.
###