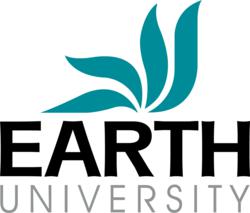 Atlanta (Vocus/PRWEB) January 20, 2011
After an extensive international search, EARTH University President Jose Zaglul today announced the appointment of Ingrid Blanton as Vice President of Development. EARTH is based in Limon, Costa Rica, with offices in Atlanta and Michigan. The University offers a unique program in agricultural sciences, natural resources and leadership that contributes to sustainable development in the tropics. Blanton will join EARTH in January 2011.
The search for Vice President, conducted with BoardWalk Consulting, reached some 250 sources and prospects. "Ingrid captured our attention immediately," said President Zaglul. "Her passion for EARTH's mission will enable her to connect well with all of EARTH's constituents. We are excited that someone of her caliber, who is a great fit with our mission and culture, is coming to EARTH."
Blanton served as Associate Vice President of Gift Planning at Emory University. Prior to that, she held fundraising and leadership positions at Colonial Williamsburg Foundation and the Williamsburg Land Conservancy. An attorney by training, Blanton practiced law for several years before moving to the nonprofit sector. She is a member of the Virginia State Bar.
"I am honored and excited to become part of EARTH's life-changing mission. Global environmental issues coupled with strategies for sustainable economic development resonate deeply with me, and EARTH's approach is inspiring and effective. I am eager to start working with the leadership and staff, and with the organization's many supporters."
EARTH University was founded in 1990, based on the conviction that environmental and social challenges can be resolved through education. Some 1,500 EARTH graduates are at work around the world. EARTH students come from Central and South America, the Caribbean and African nations, and about 80 percent receive full or partial scholarships.
"As we begin 2011, we are excited about the important work our graduates are doing around the world," Zaglul said. "With the appointment of Ingrid, we look forward to increasing EARTH's financial resources, and to empowering more future leaders in their quest to enhance the sustainability of our earth."
About EARTH University
Founded in 19990, EARTH has received worldwide attention for its innovative, impactful educational approach. EARTH University (http://www.earth.ac.cr) opened with the support of the United States Agency for International Development (USAID), the W.K. Kellogg Foundation and the Government of Costa Rica to prepare young people from economically-depressed communities in Latin America, the Caribbean and other regions, including Africa and Asia, to become agents for change in their communities. EARTH offers a four-year undergraduate program in agricultural sciences and natural resources management, providing a world-class scientific and technological education that emphasizes values, ethical entrepreneurship and environmental and social commitment. Through the generous support of donors and an endowment, EARTH University provides opportunities to young people who want to make a difference in the world but lack the financial resources for a higher education.
About EARTH University Foundation
EARTH University Foundation (http://www.earth-usa.org) was formed to support the educational vision of EARTH University through generous gifts from the global community and other programs and initiatives. The Foundation is a registered 501(c)(3) public charity headquartered in Atlanta, Georgia.
###