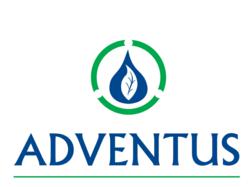 A special feature of EHC-L is its ability to be more broadly distributed at the outset which in turn sets up an important treatment dynamic.
Chicago, IL (Vocus/PRWEB) January 20, 2011
Adventus Americas Inc. (Adventus), a leading provider of technology for soil, sediment, and groundwater remediation is proud to introduce EHC-L, the next member of the EHC® family of In Situ Chemical Reduction (ISCR™) products.
EHC-L is a stable, concentrated, buffered, emulsion of controlled-release, food-grade carbon, nutrients, and iron designed for on-site dilution with cold water. It is readily emplaced through wells or hydraulic networks to support in situ treatment of a wide range of groundwater contaminants.
Dr. Alan Seech, Chief Executive Officer of Adventus, stated "EHC-L brings the proven advantages of our combined chemical/biological ISCR chemistry to groundwater remediation professionals who prefer a substrate that can be injected through wells. It has a number of technical advantages over carbon-alone substrates."
Dr. Stephen Koenigsberg, Vice President of Adventus, added "A special feature of EHC-L is its ability to be more broadly distributed at the outset which in turn sets up an important treatment dynamic. The iron moiety of EHC-L enables deposition of reactive mineral precipitates on the aquifer matrix downgradient of the application points to establish a secondary reactive zone based on an "electron shuttle". This provides a long-lived source of effective, abiotic ISCR activity through a ferrous-ferric cycle that is driven by simple background carbon, even after the amount provided by EHC-L is attenuated".
EHC products are used to treat soil and groundwater contaminated with organic constituents amenable to anaerobic bioremediation processes and abiotic dechlorination reactions, including chlorinated solvents, energetics and pesticides/herbicides. EHC-L can also control dissolved phase heavy metals by promoting their conversion to insoluble forms.
Adventus pioneered the technology now known as ISCR for both in situ and ex-situ remediation of soil more than 15 years ago. The technology has also been widely applied for in-situ groundwater treatment, enabling significant advancement in contaminant removal efficiency. The EHC family of products that drove this advancement is now joined by EHC-L.
For further technical details please visit the dedicated portal on our web site - http://www.AdventusGroup.com - or contact:
Stephen Koenigsberg, Ph.D., Vice President — Adventus Americas Inc.
2415 Campus Drive, Suite 140 Irvine, CA 92612
Tel: 949.756.8078 | Fax: 949.474.9828 | Mobile: 949.433.5401
E-Mail: Stephen.Koenigsberg(at)AdventusGroup(dot)com
About Adventus Group – Environmental Biotechnologies for the 21st Century
Adventus Group provides a growing portfolio of leading environmental remediation technologies, including patented offerings from Adventus Americas Inc. and EnviroMetal Technologies Inc. Our business model supports site owners, environmental engineers, consultants, regulators, and the academic community by providing unbiased design, and selection of the most cost-effective remediation strategies. Our proprietary portfolio includes:

In Situ Chemical Reduction (ISCR™) technologies:
DARAMEND® for soils, sludges and sediments;
EHC® portfolio of injectable amendments for groundwater;
EHC-A® liquid formulation for wells and other networks;
EHC-M® for immobilization of soluble metal impacts;
A-SOX™ canister delivery system;
ZVI PRBs and related groundwater treatment innovations;
ZVI-Clay for in situ source zone treatment;
EHC-O® oxygen releasing compound for in situ hydrocarbon treatment;
O-SOX™ canister delivery system;
ISGS™ in situ geochemical stabilization of DNAPL;
AquaBlok® for in situ sub-aqueous capping and treatment of sediments;
AquaBlok+™ for capping and treatment of impacted sediments;
HoleBlok+™ down-well, low-permeability sealant;
mGCW™ microbiologically enhanced Groundwater Circulation Wells;
Modeling Services for optimization of remedial designs and strategies.
The Adventus scientific team is a recognized practice leader, with over 500 Abstracts published within the industry. Through September 2010, we have successfully treated over 9,000,000 metric tons of soil impacted by hazardous wastes — and millions of gallons of groundwater — on 5 continents around the globe.
The Adventus family of companies is always seeking strategic partnerships with complementary remediation biotechnologies, and qualified international licensees in numerous countries. For more information please contact Dr. Alan Seech at alan.seech[at]adventusgroup[dot]com or visit us online at http://www.AdventusGroup.com or http://www.eti.ca.
###