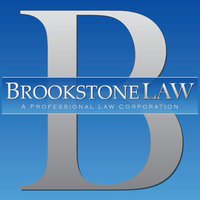 "We don't stop until we achieve the results our clients need....it's a great feeling to call a client with a positive outcome and hear their wonderful sigh of relief on the other end of the phone" -- Brookstone EED Specialist
NEWPORT BEACH, CA (Vocus/PRWEB) January 26, 2011
At a time when millions of Americans are losing their homes as part of the foreclosure crisis, homeowners face a daunting challenge when dealing with banks. To deal with those challenges, many homeowners are turning to Brookstone Law PC's Emergency Extension Department (EED) (http://www.brookstone-law.com), a unique new resource to help them keep their homes when facing foreclosure.
Media reports have highlighted banks' mishandling of mortgage foreclosures and mistreating consumers, practices which have lead to legal action throughout the country including suits filed by more than 40 state attorneys general against banks and lenders. Coverage has included banks throwing people's belongings into the street in wrongful evictions, overcharging thousands of members of the military's mortgage payments and bank executives admitting to blatant misadministration of loan documents in wrongful foreclosure trials.
When Amy and Zhoapo Tian faced foreclosure after declaring bankruptcy, there seemed to be no way to stop foreclosure on their home. Like many homeowners, they heard the horror stories about how mortgage holders facing foreclosure are treated by banks and how many banks do not allow short sales to address foreclosures.
With less than a week until the family was thrown out of their home, the Tians found the help they needed from Brookstone Law's EED. Homeowners facing foreclosure like the Tians have used the EED to help keep their homes and avoid declaring bankruptcy and in other cases to help them keep their homes after having filed for bankruptcy and not being able to refile for 7 years.
"We tried calling the bank and that didn't help. Then Brookstone Law's legal team got the postponement we needed. They cared about our situation and listened to us. They were trustworthy, called us back when they said they would and negotiated aggressively for us with the bank," said Amy Tian. "We got an extension and couldn't have done that without Brookstone Law's help."
Created by Brookstone Law PC to help consumers deal directly with an institutional bureaucracy that is biased against them, the EED is a unique service not offered by any other firm that gives homeowners facing foreclosure a fighting chance to keep their homes.
Brookstone Law PC's EED attorneys and specialists are experienced in working directly with banks and extensively trained to help homeowners achieve postponements. Brookstone Law's legal team researches all available options to assist homeowners extend their sale date while they are in the process of litigation, bankruptcy or short sale. The service is offered with no advance fees and consumers pay only if the sale can be stopped.
"We don't stop until we achieve the results our clients need. This is happening to thousands of Americans every day and our expert legal team is here to help those homeowners who can't find help elsewhere," said a seasoned EED specialist. "We know how to talk to the banks to get them to re-address policies and negotiate exceptions that need to be made. We push hard to get our client's story heard, their hardship reviewed and ultimately their sale date postponed or entirely canceled. At the end of the day, it's a great feeling to call the client with a positive outcome and hear their wonderful sigh of relief on the other end of the phone."
The process typically takes several hours per client and many cases require as much as a full day to get results since a majority of EED activity is spent by the Firm's lawyers and experts in foreclosure law and litigation dealing directly and negotiating with banks and lenders.
"Anyone who has tried to deal with their bank about stopping a sale date knows how difficult it is it to get effective help and accurate, useful information. Our firm specializes in this area and we have extensive experience with numerous cases in home foreclosure postponements and litigation. Knowing how to speak and aggressively negotiate with the banks is where our team of legal experts and attorneys is of greatest value to homeowners seeking relief"," said Vito Torchia, Jr., managing attorney of Brookstone Law, PC. "Without dedicated attorneys and specialists like Brookstone Law's working on their behalf, it is nearly impossible for consumers to get the results they need."
ABOUT BROOKSTONE LAW, PC
Headquartered in Newport Beach, Calif., and with offices in Los Angeles, Calif., and Ft. Lauderdale, Fla., Brookstone Law, PC is a law firm comprised of attorneys with experience and success in business, corporate and personal finance, employment, entertainment and media, art and museum, intellectual property and real estate law. The firm has a network of more than 40 affiliate attorneys nationwide and employs highly trained specialists, paralegals, paraprofessionals and administrative staff dedicated to serving clients. For information, call (800) 946-8655 or visit Brookstone-Law.com (http://www.brookstone-law.com).
###