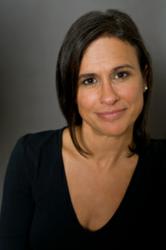 (Vocus/PRWEB) January 24, 2011
The Heartland Institute, a free-market think tank, and Nina Burleigh — author, Huffington Post blogger, and prominent liberal — have engaged in a civil, informative and well-reviewed online debate on Obamacare. Neither side "won," but neither was looking for "victory." Instead, both sides were merely interested in the respectful and thoughtful exchange of ideas. This is a welcome development as the debate over Obamacare is again heating up in the new Congress.
The full debate can be found at Heartland's house blog, Somewhat Reasonable. Here are some reviews from liberals who left comments beneath the post:
Some excerpts, in case you want to share this post with your readers and join in the conversation:
"I discovered your discussion with Nina Burleigh on HuffingtonPost, where it is one of the most read articles. There haven't been too many constructive discussions between political and ideological opponents without personally attacking the other in the US in the last years. Thanks for this positive example."
"Great debate. I had similar views as Nina maybe because of the the current Insurance industry/Lawyers/Hospital cartel. But [Heartland] you have found a convert. Rather than just the plain old rhetoric of "Obamacare" you have discussed each individual comment with fine detail."
"One of the more civil and enlightening exchanges to be found anywhere on this subject."
Here's what Nina Burleigh had to say about the tone and quality of the debate:
"By the end of the day, we had produced a rather civil conversation between a supporter of socialized medicine (yours truly) and Jim and his team of free market health care gurus."
Here's what Heartland's Director of Communications, Jim Lakely, had to say:
"I think this exchange we've had shows that The Heartland Institute has subjected "other systems" to much thoughtful observation and research. ... Nina, I have greatly enjoyed this exchange. I hope it will not be our last."
Heartland shares this exchange in the interest of facilitating sensible and enlightening discussion on the future of American health care.
The Heartland Institute is a 27-year-old national nonprofit research and education organization. Based in Chicago, it is not affiliated with any political party, business, or foundation.
# # #