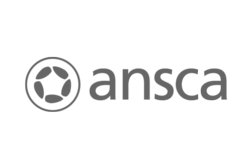 Palo Alto, CA (Vocus/PRWEB) January 25, 2011
Having proven its power and ease of use as the platform chosen by 14-year old Robert Nay to create top iPhone app Bubble Ball, Ansca Mobile today is making announcements that will open mobile app development to an even wider developer base.
Ansca Mobile has announced the beta release of its Corona SDK mobile development framework running on Microsoft Windows. Windows users now will be able to access the APIs, graphics engine and other powerful features that were previously only available to Mac users. Using Corona SDK on Windows, developers will be able to develop rich, graphical apps for the quickly growing Android platform. Corona SDK developers on Windows will be able to easily port their code and assets to a Mac to build their apps for iOS.
"We're excited to finally bring the power of Corona SDK to the Windows operating system," says Ansca Mobile co-founder and CEO Walter Luh. "Windows' vast number of users will clearly mean a larger Corona SDK community and ecosystem, but more importantly, we think Corona SDK will play a big role in making mobile development much more popular and accessible."
In addition to Corona SDK's powerful features, developers are increasingly attracted to its growing 3rd party tool ecosystem. Most of these tools are also available to users of Corona SDK on Windows, including:

New Corona SDK Subscription Tiers
As always, Corona SDK on Windows or Mac is available for free download and developers can use its full-featured, unlimited trial to build their apps and test them on their personal devices. Once developers are ready to publish their apps on the App Store or Android Market, they purchase a Corona SDK Subscription.
Today, Ansca Mobile is introducing new Corona SDK Subscription options with the goal of making mobile app development possible for a wider audience. Corona SDK subscriptions will now be available in two tiers, "Indie" and "Pro":
Indie iOS: Developers building apps only for iOS devices (iPhone, iPad, and iPod Touch) can now purchase an iOS-only "Indie" subscription for $199 per year. Building iOS apps requires Corona SDK on Mac.
Indie Android: Developers building apps only for Android devices will soon be able to purchase an Android-only "Indie" subscription for $199 per year. This subscription will be available as soon as Corona SDK on Windows emerges from Beta.
Pro: Developers building both iOS and Android apps can still purchase a fully-featured "Pro" subscription for $349 per year. Building iOS apps requires Corona SDK on Mac.
About Ansca Mobile
Ansca, Inc. (http://www.anscamobile.com) is a venture-backed Palo Alto, CA-based mobile development company founded by two former Adobe mobile engineers who previously led the Adobe Flash Lite engineering team. Their Corona™ SDK software development kit empowers developers of all backgrounds to create graphically rich games and applications for Apple's iOS and Google's Android mobile platforms.
###