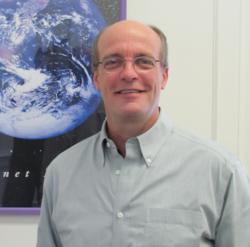 We are thrilled to have Peter on board. He is one who really understands the intricate relationship between ecosystem services and the entire web of life
Fredericksburg, VA (Vocus/PRWEB) January 25, 2011
Virginia-based environmental firm Marstel-Day, LLC announced today that Mr. Peter Hoar has joined Marstel-Day as its Ecosystem Services Program Manager.
Ecosystem services are the collective benefits that humans derive from natural resources and processes that occur in the ecosystem, including many essential economic and social goods such as purification of air and filtration of water. However, human activities are impairing ecosystem services on a large scale as societies disregard the benefits that ecosystems provide. Mr. Hoar will be coordinating development and implementation of ecosystem services components into current and future Marstel-Day land use, conservation planning, and other ecological and climate-related projects. He will also undertake development efforts for the company's ecosystem services and conservation business lines with resource management and regulatory agencies, non-profit organizations, universities and others.
Marstel-Day President, Rebecca R. Rubin, said: "We are thrilled to have Peter on board. He is one who really understands the intricate relationship between ecosystem services and the entire web of life, including humans, and that societies cannot continue to injure the ecology and keep expecting the same services to be provided. At this stage, it's not just about what nature can do for us; it's also about what we can do for nature."
Prior to joining Marstel-Day, Mr. Hoar was a chief environmental scientist for Ecology & Environment, Inc., where he was project lead for numerous habitat damage assessment, ecological restoration, emergency ecological response, and environmental policy act (NEPA) projects. Mr. Hoar also represented the State of Kuwait before the United Nations Compensation Commission for remediation and restoration of ecological damages to the Kuwait coast resulting from the first Gulf war, and for development of an international marine protected area (MPA) in the Arabian Gulf. Previously, he was coastal ecosystem program manager for the NOAA National Coastal Data Development Center, was manager of the Grand Bay National Estuarine Research Reserve (NERR) in Mississippi, and implemented marine fishery science and policy for the National Marine Fisheries Service, and the States of Florida and Massachusetts.
Mr. Hoar has over 30 years of experience in oceanographic and coastal ecological project design and implementation, coastal program implementation and fisheries management, and coastal ecological remediation and restoration. In these capacities, Mr. Hoar has worked for the states of Mississippi, Alabama, Florida, and Massachusetts, and for NOAA. Mr. Hoar is a graduate of Amherst College (biology) and has a master's degree in marine affairs from the University of Rhode Island.
###