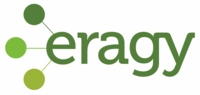 Durham, NC (Vocus/PRWEB) January 25, 2011
Eragy, Inc., a leading provider of smart home software applications and services for home energy management and monitoring, will be featured during this week's Smart Energy Summit in Austin, Texas. Mark Komanecky, Vice President of Sales and Marketing, will speak on a panel addressing residential energy management systems and services.
The January 26 panel discussion (11:30 AM-12:30 PM) is titled "Perspectives from the Ecosystem" and will be moderated by Stuart Sikes, President of Parks Associates. This interactive panel includes executives from several leading companies focused on the residential energy management market and explores the role of different players in providing mass-market solutions that generate viable long-term businesses.
"2011 will truly be a watershed 'energy year' for hardware agnostic residential energy management solutions," said Komanecky. "As we look ahead, the continued proliferation of low cost energy sensor and control hardware will further enable cloud-based energy management solutions to be delivered to a very broad and diverse customer base."
Smart Energy Summit: Engaging the Consumer, hosted by Parks Associates, is the premier conference studying the market for residential energy management and smart grid technologies.
The event, January 24-26, 2011, features a unique combination of market research, including Parks Associates' landmark Residential Energy Management service, and real-world expertise, with industry experts examining the current status of smart grids in the U.S. and around the world, the opportunities and pitfalls of integrating home systems with smart grids, and the new benefits to consumers from cloud services and in-home control products.
About Eragy
Eragy, Inc. is a leading provider of smart home software applications and services. Eragy's initial services include home energy monitoring, intelligent home energy management and smart home system monitoring. Homeowners can conveniently access Eragy services from their TV screen, iPad, touch screen, smart phone, or web browser. Users can achieve energy cost savings of up to 30% per month. Eragy enables its dealers to generate recurring revenue via energy monitoring and management and smart home monitoring services. For more information please visit http://www.eragy.com.
Copyright© 2011 Eragy Inc. All rights reserved.
# # #