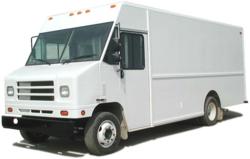 Companies looking to increase their sustainability efforts and decrease maintenance costs should consider vehicles fueled by propane autogas
(Vocus/PRWEB) January 26, 2011
The Propane Education & Research Council (PERC) makes its exhibiting debut at the International Air Conditioning, Heating, Refrigeration (AHR) Expo, January 31 through February 2 in Las Vegas.
PERC will introduce heating, ventilation, and air conditioning (HVAC) fleet managers to the increasing availability of vehicles fueled by propane autogas, which reduce greenhouse gas emissions and require less maintenance.
Representatives from PERC and Roush CleanTech, a manufacturer of vehicles fueled by propane autogas, will be in booth No. N5856 to discuss product availability, infrastructure, environmental impact, and the latest technology. With almost 2,000 exhibiting companies, the AHR Expo attracts more than 45,000 industry professionals from all 50 states.
"Companies looking to increase their sustainability efforts and decrease maintenance costs should consider vehicles fueled by propane autogas," said Brian Feehan, vice president of PERC. "Companies such as Frito-Lay, Red Top Cab, SuperShuttle, U-Haul, and Yellow Cab are adding propane autogas vehicles to their fleets. The HVAC industry is poised to do the same."
Vehicles fueled by propane autogas also can help reduce transportation costs. An extension that was signed into law by President Obama in December 2010 gives propane autogas users a 50-cent-per-gallon tax credit through 2011. In addition to federal tax incentives, most states offer programs to encourage the use of alternative fuels such as propane autogas.
More than 13 million vehicles worldwide operate on propane autogas, making it the most widely used alternative fuel. Propane autogas fleet vehicles include light- and medium-duty trucks, vans, passenger vehicles, school buses, and taxicabs. Many companies manufacture dedicated and converted vehicles fueled by propane autogas, including Alliance AutoGas, Blue Bird, CleanFuel USA, Collins Bus, Icom North America, Impco Technologies, and Roush CleanTech.
Fleets are making the propane autogas refueling process convenient by installing on-site infrastructure that eliminates trips to off-site stations. Vehicles also can be refueled at one of thousands of refueling stations across the country. With nearly 90 percent of propane supplies produced in the United States, and an additional 7 percent from Canada, propane autogas is a domestic fuel that helps reduce dependence on imported oil.
PERC supports the work of the HVAC industry in other ways, too. One way is to provide free online training courses for HVAC technicians and other construction professionals at http://www.buildwithpropane.com.
Another way is to help manufacturers develop new propane HVAC equipment that meets customers' needs — like a propane-fueled heating-and-cooling system. Late last year, PERC approved funding for the development and commercialization of a propane-fueled 11-ton rooftop heat pump air conditioner.
"By encouraging wider use of propane in vehicles and HVAC systems, we increase our environmental and national energy security goals," Feehan said. "It's a great time to be using propane."
For more information on PERC and its propane autogas programs, visit http://www.autogasusa.org.
# # #