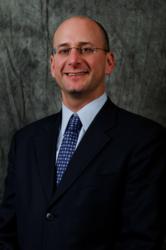 Fremont, CA (Vocus/PRWEB) January 27, 2011
Space-Time Insight™, the leader in real-time geospatial visual analytics software, today announced that Rob Schilling, former SVP and General Manager for SAP North America, has been appointed as the company's CEO effective immediately. At SAP, Schilling was responsible for all utilities industry accounts as well as the Western Region, the top-performing North American region in 2010. Former CEO, Mark Feldman, will stay on as a member of Space-Time Insight's Board of Directors.
Schilling brings more than 20 years experience in sales and general management experience to Space-Time Insight. He previously served as COO for SAP Japan where his responsibilities included running all aspects of the business including the Industry Solutions, Business Operations, Inside Sales, Value Engineering, and Premier Customer Network teams. Prior to that, Schilling was SVP and General Manager of the telecommunications and media industries for SAP North America. Schilling has also held executive management positions at Oracle Corporation, Siebel Systems, and Comergent Technologies, and brings a wealth of experience in the utilities, telecommunications, manufacturing, high technology and media sectors to Space-Time Insight.
"Space-Time Insight has already demonstrated that its groundbreaking software delivers significant benefits to established utilities and other enterprises," said Gill Cogan, General Partner at Opus Capital. "The experience and skills that Rob brings to the table will be instrumental in building on that success and taking the company to the next level."
Schilling's responsibilities at Space-Time Insight will include setting a strategic direction for the business and implementing plans to support the growing demand for the company's software.
"I am thrilled that Rob has joined the Space-Time Insight team," said Jasvir Gill, Co-Founder of Start-up Farms International. "Rob's understanding of Space-Time Insight's target markets and the breadth of his management experience are great assets to the company."
About Space-Time Insight
Space-Time Insight offers the industry's leading geospatial, visual analytics software solutions. The Space-Time Awareness Suite, including the Space-Time Awareness Server and Space-Time Composite Applications, correlates, analyzes, and geospatially visualizes multi-source streaming sensor and device data with other enterprise data and web feeds (weather, events) on-the-fly, delivering real-time, visual, spatio-temporal analytics intuitively displayed on satellite images or maps. Preventive and remedial actions can be launched directly from a geospatial screen and interactive dashboards. Composite applications from Space-Time Insight include asset, crisis and field service solutions, as well as Smart Grid solutions for demand response, dynamic pricing, and integration of renewable energy into the electric grid. Space-Time Insight's automated ARRA SGIG reporting solution simplifies reporting compliance for grantees. Space-Time Insight was selected as a finalist for the Platts Global Energy Commercial Technology of the Year award for 2009. Space-Time Insight customers include such notable companies as Entergy, San Diego Gas & Electric, California ISO, and Florida Power & Light. More information about Space-Time Insight is available at http://www.spacetimeinsight.com.
###