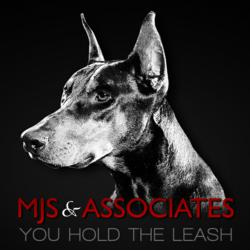 "What is important to remember is the banks were put in charge of MERS" -- Mitchell J. Stein, Esq.
Hidden Hills, CA (Vocus/PRWEB) January 26, 2011
As a result of intent and design by the banks and lenders that created it, the Mortgage Electronic Registration Systems (MERS) has placed the mortgages of millions of homes into question, according to Mitchell J. Stein, Esq. of Mitchell J. Stein & Associates, a 25-year award-winning litigator, trial lawyer, and philanthropist dedicated to protecting consumers and victims' rights in reigning in abusive practices of banks, lenders and others, in a statement released on the Mitchell J. Stein & Associates website.
"What is most important to remember is the banks were put in charge of MERS and what the banks found irresistible was the opportunity to profit from mortgage loans and foreclosures without public records, which was the most significant feature of MERS," said Mitchell J. Stein, Esq. "As a result, MERS has been a major factor in the foreclosure crisis and countless cases of potential wrongful foreclosure against American families."
Established in 1997, MERS is a privately held company that operates an electronic registry designed to track servicing rights and ownership of mortgage loans in the United States. MERS was created to allow banks and lenders to circumvent the centuries-old custom that protected property rights by requiring every sale of property to be publicly recorded, and requiring that any creditor claiming a right to foreclose to demonstrate clear title. By providing a central source of information and tracking for mortgage loans, MERS was portrayed as a way to lower costs for lenders and consumers.
"It is clear that MERS deliberately undermined the legality of the loans and the records that supported them specifically as a result of its design, operations and structure, not by some unforeseen development that went unchecked until it was too late to stop or reverse," said Mitchell J. Stein, Esq.
"One of the most significant results of MERS was that when homeowners searched public records to find out who actually held their mortgage, records showed MERS as the owner; but because MERS was a shell corporation with no real employees and not a servicer, homeowners could not make mortgage payments to the purported owner," said Mitchell J. Stein, Esq. "The record keeping by the banks has been so sloppy that banks have no idea who owns what, which means the ownership of tremendous amount of residential real estate throughout the country is potentially compromised – a consequence not of mistakes but of the design of MERS."
MERS has received extensive national media coverage including stories in The New York Times and on MSNBC and CNN about financial fiascos such as payments sent to the wrong servicers, servicers credited on the wrong accounts, servicers claimed delinquencies on homeowners who never missed payments, late fees and delinquencies applied to the wrong borrowers and, recently sheriffs sent to break down the doors of the wrong houses, throwing belongings out on the street in front of homes on which there was no mortgage at all.
"Thanks to MERS, the record has been whatever the servicer says was, but now Judges are realizing that claim is often designed to make profit for the servicer regardless of the law," said Mitchell J. Stein, Esq. "It is ludicrous that banks want the public to believe this crisis is the result of a bunch of bad and clever people who duped poor defenseless Wall Street banks that had no idea that borrowers might lie."
ABOUT MITCHELL J. STEIN & ASSOCIATES
Mitchell J. Stein & Associates is a California-based law firm founded by M.J. Stein, Esq. a 25-year award-winning litigator, trial lawyer, financier, and entrepreneur who has represented many of the world's largest companies and has been involved in some of the highest profile cases in the Nation's history. The Firm's philosophy is based on the belief that their clients' needs are of the utmost importance and, as a result, a high percentage of the Firm's business has been from repeat customers and referrals. The Firm's practice areas include Complex Litigation, Bank Problems, Mergers & Acquisitions, Commercial and Residential Foreclosures , and Bankruptcy Litigation. Mr. Stein is also the founder of VIPS Foundation (Victims of Injustice Pain and Suffering), through which victims nationwide, over the last 15-years, have received assistance following unfortunate events that subjected them to oppression or mistreatment. In that regard, Mr. Stein received the inaugural Mitchell J. Stein Benefactor Award from the National Organization for Victims Assistance (NOVA) for his work in protecting victims' rights. Visit http://www.mjsteinassociates.com or http://www.dobielaw.org for more information.
# # #