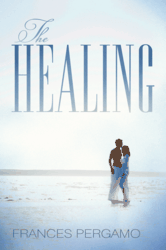 Cold Spring, NY (Vocus/PRWEB) January 26, 2011
What constitutes a quality life? A new book explores the concept as it intimately reveals one family's journey through hardship and survival.
In her debut book The Healing, author Frances Pergamo brings readers the story of Mike Donnelly, a retired FDNY firefighter who is diagnosed with progressive multiple sclerosis. When his wife Karen faces the challenge of caring for her deteriorating husband and their emotionally fragile teenage daughter, she finds strength in a friend with a mysterious gift. Exploring the basis of strong relationships, The Healing centers on the truest kind of love story.
"I wrote this book because I wanted to explore what is at the heart of a good marriage or any good relationship," says Pergamo. "It's a timely question in light of modern medical ethics and issues surrounding a person's dignity."
Emphasizing that true love is sacrificial and not self-seeking, The Healing addresses the notion that it is the simplicity of human connection and interaction that makes life worth living. Readers are brought to the reality of hardship as the novel strays from the typical fairy tale ending, yet capitalizes on the power of true love and the everyday hero.
"There are blockbuster books and movies out there about ordinary men who become heroes because they challenge kings," says Pergamo. "This book's characters are ordinary, but they are heroes because they meet the challenges of daily life. They make a life worth living."
About the author
A native New Yorker, Frances Pergamo is a music director at Sacred Heart Church in Highland Falls, N.Y., and a parishioner of Our Lady of Loretto Church in Cold Spring, N.Y. Passionate about music, spirituality and writing, Pergamo began writing fiction at a young age. Married with two adult sons, she resides in Cold Spring, N.Y. This is her first of many planned novels.
# # #