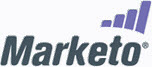 "We launched our Revenue Masters Series in response to customers' requests for additional insight on how to drive revenue most effectively in today's challenging business environment."
San Mateo, CA (Vocus/PRWEB) January 26, 2011
Marketo, the global leader in Revenue Performance Management solutions that significantly increase customers' marketing and sales success, today announced its 2011 Revenue Masters Webinar Series. Returning for its second year after the continued success of its 2010 series, the 2011 Revenue Masters Webinar Series features several highly-recognized and well-respected authors, thought leaders, best-in-class marketers, sales professionals and corporate leaders. Throughout the series, these B2B Marketing and Sales expert will shed light on the emerging trends in marketing and provide the insider knowledge needed to drive success at every step of the demand chain.
"Today's revenue-focused professionals need to be proficient in more than lead generation and sales strategies," said Jon Miller, Vice President of Marketing, Marketo. "They need to know how to take advantage of social media across the revenue cycle, optimize customer interactions at every touchpoint, and measure and prove marketing ROI. We launched our Revenue Masters Series in response to customers' requests for additional insight on how to drive revenue most effectively in today's challenging business environment."
Marketo's 2011 Revenue Masters Webinar Series kicked off on January 12th with more than 2600 registrants for Mediative's Alexandre Pelletier's webcast on "Using Marketing Automation to Boost Revenue and Reduce Marketing Costs." The series continues to grow in interest and popularity as with the Jan 19th webcast entitled "Social Media for Business Marketers – the Real Ways B2B Marketers can use Social Media to Drive Success" which received more than 3500 registrants. The two webinars showcased Marketo's new 30 minute format which will allow for the fielding of Twitter and chat questions at the end of each presentation.
Additional sessions in the Revenue Masters Series will demonstrate how to maximize social media efforts, take lead scoring to the next level, increase landing page conversion rates, and get more customers. A few highlights include:

Winning with Better Landing Pages – the secrets to driving conversions: March 23, 10:00 a.m. PT / Anne Holland, founder of 'Which Test Won' and Jon Miller, VP Marketing at Marketo
Improving campaign results with Search Marketing and Social Media: April 8, 10:00 a.m. PT / Rand Fishkin, founder of SEOMoz, and Lee Odden, founder of TopRank Marketing
Building a Successful Customer Community – a Marketers Guide to Success: April 28, 10:00 a.m. PT / Sandy Carter, VP Business Partners and Midmarket, IBM
For more information or to register for Marketo's webinar series, please visit the Revenue Masters Webinar Series page.
About Marketo
Marketo is the global leader in Revenue Performance Management. Marketo's powerful yet easy-to-use marketing automation and sales effectiveness solutions transform how marketing and sales teams of all sizes work — and work together — to drive revenue performance and fuel business growth. The company's proven technology, comprehensive services, and expert guidance are helping customers to turn marketing from a cost center to a business-building revenue driver.
Marketo has been recognized with the 2010 CODiE award for "Best Marketing Solution," the "Best Sales and Marketing 2.0 Solution" from SellingPower, and the "Best Marketing Automation Application" by Salesforce customers on the Force.com AppExchange. As of January 2011, more than 850 enterprise and mid-market clients globally have adopted Marketo solutions. For more information, visit Marketo.com, or subscribe to Marketo's award-winning blogs at blog.marketo.com/.
PR Contact:
Jana Lass. Marketo
O: 650.240-4693
C: 702.334.4010
jana(at)marketo(dot)com
# # #