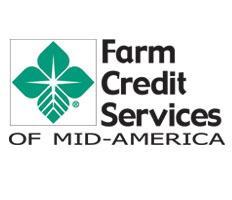 We want to ensure agriculture has a long-time presence in Kentucky. Helping young people pursue a degree in agriculture through this endowment is a very real way we can do that
Louisville, KY (Vocus/PRWEB) January 28, 2011
A financial lending cooperative serving over 20,000 farmers and rural residents throughout Kentucky has created an endowment that will provide scholarships to students majoring in agriculture at the University of Kentucky.
The Donnie Winters Agriculture Endowment was established by the board of directors of Farm Credit Services of Mid-America, a $17 billion lender to agriculture. The endowment recognizes the contributions of Chief Executive Officer Donnie Winters, who has served in a number of capacities within the organization for over 40 years, including CEO since 1989. Winters recently announced that he would retire from Farm Credit later this year.
"We could think of no better way to support education and agriculture and to honor the achievements of an individual who has contributed greatly to the growth and viability of this organization," said Dan Flanagan, board member from Campbellsville, Kentucky. "We are deeply appreciative of all Donnie has done for our association, our staff and our customers. He has inspired us to perform at the highest level possible for the advancement of agriculture and rural America."
University of Kentucky's President Lee Todd made the announcement of the creation of the Donnie Winters Agriculture Endowment during an association-wide Farm Credit staff meeting last Friday, January 21 where over 850 staff were gathered in Louisville – the association's headquarters – to celebrate the ag lender's 25th anniversary.
In addressing the group, Todd stated that one of the highest priorities at the University of Kentucky is to increase the amount of scholarship assistance available to students, ultimately giving students the opportunity to reach their goals.
Flanagan added FCS is committed to ensuring a strong economy and improving the quality of life in the rural communities. "We want to ensure agriculture has a long-time presence in Kentucky. Helping young people pursue a degree in agriculture through this endowment is a very real way we can do that," he said.
Farm Credit has a long history of supporting the efforts at the University of Kentucky, not only through scholarships, but also through contributions to programs such as Kentucky Ag Leadership where FCS recently donated almost $60,000 to support young agricultural producers and professionals from Kentucky who want to be on the cutting edge of decisions that affect agriculture, rural communities and society in the 21st century.
To learn more about other Farm Credit scholarships available through the University of Kentucky, go to the scholarship section on the FCS website.
About Farm Credit Services
Farm Credit Services of Mid-America is a $17.5 billion financial services cooperative serving more than 92,000 farmers, agribusinesses and rural residents in Kentucky, Ohio, Indiana and Tennessee. The association provides loans for all farm and rural living purposes including real estate, operating loans, equipment & building loans and housing and related services such as crop insurance and vehicle, equipment and building leases. For more information about Farm Credit, call 1-800-444-FARM or go online at http://www.e-farmcredit.com.
# # #