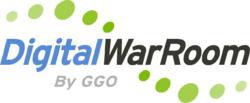 With Digital WarRoom Pro,an attorney or litigation support professional can install the software, create a matter database, and conduct e-discovery search and review on several GB of documents within a few hours for less than $1,000.
Seattle, Washington (Vocus/PRWEB) January 28, 2011
E-Discovery experts Gallivan, Gallivan and O'Melia (GGO) today introduced the industry's first all-inclusive desktop e-discovery software program. Digital WarRoom Pro provides law firms and corporate legal teams with a cost effective, defensible e-discovery solution for matters up to one million documents.
DWR Pro is a single-user, PC-based application that ingests data files, extracts contents of containers (such as PST email archives and .zip folders), and creates a matter database, allowing the user to analyze and search document contents and to tag and produce relevant documents in response to litigation, government investigations, or other legal challenges.
"The high profile, high-volume ESI matters have tended to monopolize the attention of our industry," said Bill Gallivan, CEO of Gallivan, Gallivan & O'Melia. "However, an estimated 70-85% of all matters involve smaller volumes of data. The industry focus on high-end tools and custom processes has ignored the challenges faced by sole practitioners, corporations, and larger law firms alike when handling small and medium e-discovery matters. Digital WarRoom Pro levels the playing field by making advanced e-discovery technology accessible, affordable, and easy to use. An individual attorney or litigation support professional can fully expect to install DWR Pro, create a matter database, and conduct e-discovery review on several GB of documents within a few hours for less than $1,000."
While the DWR Pro product is designed for matters of up to one million documents, a key advantage is that the software is built on the Digital WarRoom e-discovery technology, an advanced architecture designed specifically for processing, indexing, and producing very high document volumes. When a case initially expected to remain small evolves into a longer-term, higher-volume matter, the database and associated attorney work product can be transferred to a hosted model in the cloud with virtually unlimited storage and repository. "It's the first e-discovery platform to accommodate smaller matters in a cost-effective, defensible manner while assuring a risk-free path to large-scale hosted e-discovery when the need arises," said Dan Gallivan, CTO and architect of the Digital WarRoom platform. "Many of our clients are Fortune 500 corporations who have expressed a desire to standardize on a common set of technologies, and in initial deployments the addition of DWR Pro to the Digital WarRoom family of products has been very well received."
DWR Pro is available for purchase and download from the company website. For more information, or to purchase Digital WarRoom Pro, visit http://www.digitalwarroom.com
About the Digital WarRoom Hosted Solution and Appliance
Digital WarRoom® is a robust e-Discovery platform that provides document processing, document review and production capabilities. The Digital WarRoom Remote platform is a hosted review service for large scale and complex matters, managed by GGO. For law firms and corporations wishing to establish and manage e-discovery internally, the Digital WarRoom Server is a pre-configured appliance for processing, hosting, and review of ESI data inside the corporate firewall. Attorneys and litigation support professionals can process, host for review, and produce ESI documents all with one integrated solution, giving them greater efficiency, accuracy, and control without usurious per-gigabyte pricing models. To learn more about Digital WarRoom, visit http://www.digitalwarroom.com
About GGO
Since its inception in 2002, GGO (Gallivan Gallivan & O'Melia LLC) has successfully completed over 2,000 complex e-discovery matters, including over 250 matters since 2009 for which the company processed and hosted 1,300 terabytes of electronic documents. GGO offers the Digital WarRoom® software and consulting services spanning the entire e-discovery lifecycle from capture through processing, review, and production. Customized services include M&A target data preservation and internal data mining and investigations. Headquartered in Seattle, GGO offices are located in New York, Mountain View, San Francisco, Dallas, and Los Angeles, serving all metropolitan markets in North America. Leading global corporations, Fortune 1000 companies, Am Law 100 law firms, and government agencies, including the Library of Congress, rely on GGO for robust technology and personalized service. To learn more about GGO, visit http://www.digitalwarroom.com
# # #