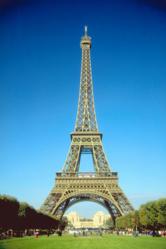 International Conference on Fixed Combination in the Treatment of Hypertension, Dyslipidemia and Diabetes Mellitus
(PRWEB) October 18, 2011
Fixed combination recently has made a comeback as an initial therapy in the treatment of hypertension. The additive or synergistic effect of combination therapy fully lowers blood pressure in patients who tend to have less than full response to one component only.
Antihypertensive monotherapy does not address the multifactorial nature of hypertension as a disease with many pathways; using more than one drug makes more therapeutic sense, as combined agents cover more than one etiology.
Enabling smaller doses of each component drug, fixed combination therapy reduces side effects, simplifies treatment, decreases costs and minimizes the likelihood of missed doses. As a result, fixed combination therapy has been shown to improve adherence and patients' clinical outcomes.
The Fixed Combination 2011 Conference.
Paris is known as the "City of Light," the French capital has long been a global centre. Its multiculturalism, Belle Epoque splendour and historical significance give the city its deserved reputation as a cultural hub in the Western world. In the 21st century, the city and suburbs' twelve million inhabitants make Paris one of the largest and diverse conurbations in Europe.
Visit - http://www.fixedcombination.com/2011/
###