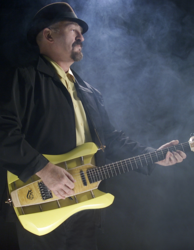 Orlando, Florida (PRWEB) October 05, 2011
Hall Of Famer, founding member of Traffic, Legendary singer, song writer, guitarist, Dave Mason will be appearing at The Orlando Jai Alai on Thursday November 3rd. This marks his first Orlando apppearance since a hand injury forced him to postpone several dates last spring. Mr. Mason has made a full recovery and will be performing his classic rock hits such as Rock and Roll anthem, "Feelin' Alright", " We Just Disagree", " Only You Know And I Know", and " All Along The Watch Tower".
The Orlando Jai Alai is under new ownership and has undergone renovations. It is on it's way to returning as one of Orlando's greatest venues. With ample free parking, two full service restaurants, comfortable stadium seating, and custom sound, The Orlando Jai Alai offers a civilized and comfortable atmosphere to see a concert. Recent performers have included Lee Ann Womack, The Oak Ridge Boys, and Prop Comedian, Gallagher. During the 1970's ad 80's OJA was one of Orlando's busiest venues. Artists that have graced it's stage include Bruce Springsteen, Tom Petty , and Elvis Presley. When not hosting concerts and comedians, there is still Jai Alai, and simulcasting as well as other sporting events at The Orlando Jai Alai.
If you are looking for what is happening in Orlando and great live music visit http://www.orlandojaialai.com or call 407 339 6221 x 100
###