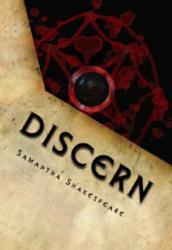 Samantha Shakespeare has outdone many others who have tried to push the envelope of this genre so far. The plot is not tired and worn out. It is fresh and keeps you page turning til the wee hours of the morning.
Kansas City, MO (PRWEB) October 25, 2011
Samantha Shakespeare's saga takes the reader down a path that might first appear to be just another immortal love story but suddenly evolves into a journey that is both heart wrenching and empowering at the same time when a young woman, pulled between her heart and soul, must seek the heroine within herself.
The story begins when Haley Helms, a 20 year-old college student, is compelled to return home to Boulder, Colorado, after her fiancé's betrayal. On the plane ride home, she meets an alluring stranger—but he is no ordinary man. Andrew Alexander is a Parevite, an immortal with inhuman powers, whose existence is dependent upon the human essence.
Unbeknownst to mankind, Parevites played many roles influencing the formation of society for thousands of years, until they were forbidden to interfere any longer. But when Andrew believes his only true love, murdered centuries ago, has reincarnated as Haley, he becomes hell-bent on winning her broken heart, regardless of the consequences.
Will their love be reignited with one electrifying touch or will a devastating discovery destroy any chance of happiness? For Andrew, there is nothing more important than his love for Haley, but for her, a choice must be made—mankind or love? Perhaps she can have both when mystical events begin unfolding that not even the Parevites can control.
DISCERN, the first in the series by Samantha Shakespeare, is available now at Amazon.com or visit http://www.discernsaga.com for additional details.
###