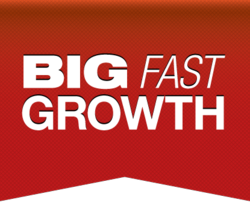 The opportunity is there to incorporate real life experiences in real time and to help entrepreneurs realize value from the book without having to wait for it to eventually get published.
Boulder, CO (PRWEB) October 20, 2011
Dr. Jana Matthews, named one of eighteen women business gurus in the world and a leading expert on small business growth, has introduced a new business e-book to provide entrepreneur CEOs a guide to growing a business. The book, Big Fast Growth, is a hybrid of an ebook and an interactive website, resulting in the world's first interactively written book.
Each week Dr. Matthews and co-author Jeffrey Katz, himself a successful entrepreneur and small business mentor, will post a new section of the book online. Readers are asked to make comments on that section, and provide their perspective and personal experiences. The co-authors will then consider all submissions and determine which have the greatest value for other entrepreneurs and incorporate those contributions into the final version of that section.
Each week while the previous section is being rewritten by the authors, the next section is posted. Visitors to the site can read the completed sections and chapters, review what others are saying about the current section, share comments and even ask the authors confidential questions about their own businesses.
"I have written seven books on entrepreneurship and business growth," says Matthews, " but we realized the opportunity is there to incorporate real life experiences in real time and to help entrepreneurs realize value from the book without having to wait for it to eventually get published."
Co-author Katz goes on to note that, "The sooner we can get this thinking and these ideas out there for entrepreneurs to use, the sooner they can experience big, fast growth. And that means the sooner our economy can start growing faster as well. After all, that's what truly drives our economy."
Readers of this online business e-book have the opportunity to not only comment, but also to share content with others by "liking" a section or a chapter on their Facebook page. The book site also contains a variety of valuable information for entrepreneurs that can be downloaded at no cost. The book has just been launched and can be read, contributed to, and followed at http://www.bigfastgrowth.com.
About The Authors
Dr. Jana Matthews is one of the world's leading experts on entrepreneurial business growth. Through her work with hundreds of high-growth CEOs, executives and top teams around the world, she has identified the most common challenges growing businesses face and has developed strategies and methods to overcome them.
Dr. Matthews has designed programs for organizations that support entrepreneurs, such as the Young Entrepreneurs' Organization, Young Presidents' Organization, the Women Presidents' Organization, Innovate South Australia, Industry New Zealand, and the US-Russia Center for Entrepreneurship.
She is a Global Thought Leader for major corporations including SAP. She served as a member of the original team at the Kauffman Center for Entrepreneurial Leadership and is the founder of four entrepreneurial companies of her own, including The Jana Matthews Group, the internationally recognized consulting group specializing in entrepreneurial leadership and business growth.
She earned her Doctorate Degree from Harvard University and describes her mission in life as "Helping entrepreneurs unlock their full growth potential and maximizing their contributions to the health of our global economy."
Jeffrey Katz is the founder of ProfitStreams, a comprehensive ecosystem of value added solutions for the payment processing industry, a strategy he based on his success in founding Mercury Payment Systems (MPS). In 2001, he saw that creating significant benefit for merchants through the POS (Point of Sale) System (delivering 2 second transactions, in this case) would provide a key point of differentiation.
That, together with his ability to build strong channel partnerships and shared value, has driven the fastest growth in the payments processor industry for the last six years. Currently, MPS is ranked in the top 30 of the Nilson Report's list of top 100 acquirers of merchant contracts based on its processing volume of more than tens of billions per year, and the company continues to grow ahead of the market.
Jeff is a visionary and seamlessly brings together innovation through new financial models, channels empowerment, product evolution, and enhancing the customer experience. Jeff has 16 years of experience in financial planning and credit card processing where he first saw the need to offer distinctive value throughout the payments ecosystem.
Jeff holds a B.S. degree in accounting from Binghamton University in Binghamton, NY.
###