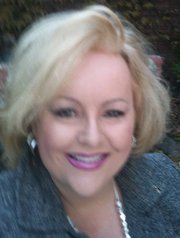 Surgery is the number one cause of this disorder, yet most people have never heard of adhesions.
(PRWEB) October 27, 2011
Thanksgiving this year will bring a chance for improved life and health for Angela Patterson of Hillsborough, New Jersey. Angela, who suffers from adhesions, more specifically, frozen abdomen, will be boarding a flight for Frankfurt, Germany. Angela will be seeking help from world-renowned surgeon, Dr. Daniel Kruschinski, who performs adhesiolysis via gasless laparoscopy.
At age nineteen, Angela's appendix ruptured, which caused peritonitis. An appendectomy was performed. Strangely, Angela continued to have pain. Though she complained to her doctor, her concerns were dismissed. She was told her body needed time to heal. Soon however, severe abdominal pain landed her back in the hospital. More surgery was performed. Again, the pain persisted.
Soon, hospitalizations and surgery became the norm for Angela. Unbeknownst to Angela, each surgical attempt to correct the abdominal pain was only setting her up for more of the same—and worse. Eventually, Angela's abdomen, scarred from all the surgeries, would be medically deemed "too dangerous to operate on." She would be turned away forever; left to suffer the rest of her life with a condition largely created by those she had counted on to help her. (Angela's story can be read in its entirety at karensteward.com)
Though most people have never heard of the medical condition known as adhesions, many people worldwide suffer from this all-too-common, yet medically-hushed condition. Statistics show the average ARD sufferer will search seven to ten years for an answer to troubling, often debilitating, abdominal or pelvic pain.
Adhesions are bands of scar tissue that form between abdominal tissues and organs. They are the body's natural response to injury. Internal organs are designed to glide with each movement of our body. However, adhesions cause tissues and organs to stick together. Pain, nausea and vomiting are only some of the symptoms that can result from abnormal scar tissue growth.
While inflammation, infection and even radiation can cause adhesions, it is surgery that is the number one cause of this disorder. According to Genzyme.com, a leading biotechnology company, adhesions develop in 93% of patients following abdominal or pelvic surgery. Further, post-surgical adhesions cause up to 74% of bowel obstructions and are responsible for 20-50% of chronic pelvic pain. Unfortunately, during the informed consent process prior to surgery, most patients are not informed of the risk of adhesion formation.
Statement from Angela: "Being a sufferer of adhesions has opened my eyes to the healthcare industry. Many physicians have no idea the magnitude of pain caused by adhesions, nor do they know how to treat this condition. Though I have documentation that reveals my complex medical history, I am not treated with competent, quality care when forced to the ER due to excruciating pain. I want adhesion sufferers to stop being labeled as "drug seekers" or "hypochondriacs." I am tired of paying exorbitant fees for healthcare insurance and co-pays to multiple specialists who order the same tests time and again; only to tell me they cannot help me. This process is repeated each and every time I try to find a competent specialist. I am tired of being exploited by those who are supposed to help me. I want adhesions awareness to come to the forefront, just as there is awareness about cancer, diabetes and aids. I hope my story can help promote awareness of this insidious disorder."