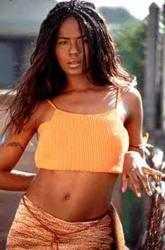 Nollywood is now an $800 million dollar industry providing employment for about 300,000 people
Los Angeles, California (PRWEB) October 07, 2011
Pascal Atuma, director and producer of the upcoming movie "The Trace" is bringing the Nollywood production style to Hollywood. His movies are now being distributed through major players Wal-Mart, Target, Redbox and Netflix. Pascal Atuma Productions is responsible for employing hundreds of people this year to complete productions on budgets lower than $300,000.00 a film. The CEO of Pascal Atuma Productions noted that "In Nigeria, state of the art technical equipment is scarce and when on location crowd and noise is hard to control." He went on to say that "People in America have the opportunity to receive a formal education and training in the film industry, it improves the professionalism and knowledge of the staff"
This robust industry known as Nollywood, sells hundreds of millions of dollars worth of movies a year. In Nigeria the films are made for home viewing and they cost a little over a dollar. Print runs of one movie can go as high as one million copies.
ABC news reported in 2010 that "Nollywood is [a] $200 million dollar business in a country where 70% of the population still lives on less than a $1.00 a day". One year, later Forbes magazine reported that Nollywood is now an $800 million dollar industry, providing employment for about 300,000 people as actors, directors, marketers and distributors. A great portion of that $800 million is generated in countries in Africa, Europe and the United States including the Caribbean.
Pascal Atuma Productions is set to start shooting "The Trace" November 14th, 2011, in Los Angeles. This will usher in a new era where Hollywood players like actress Tangi Miller (Madea's Family Reunion), Hollywood actors Hakeem Kae Kazim (Hotel Rwanda, Pirates of the Caribbean), Michael Blackson (Next Friday, Repos) and Raazaq Adoti ( Amistad, Resident Evil: Apocalypse) will work with the notable Nollywood A-Lister Ramsey Nouah, an actor that Forbes said is "better known in Africa then Denzel Washington".
"The Trace" is a production of "Pascal Atuma Productions" and "CraigWal Entertainment" (Nigeria) in association with Olivia Entertainment. Produced by Tangi Miller, Ujunwa Walter Ojimba and Pascal Atuma.
Written by: Kelle Okonkwo
# # #