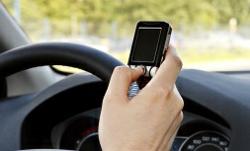 Tractor-trailer accidents are never fender benders, - these are massive vehicles, traveling at highway speeds, and the crashes are massive, invariably causing serious injury or death.
Miami, Florida (PRWEB) October 04, 2011
In the wake of a horrific tractor-trailer crash that killed 11 people on a Kentucky highway, the National Transportation Safety Board has recommended a ban on cellphone calls and text messaging by commercial truck and bus drivers. The proposal, announced on September 13, is a sound first step in preventing catastrophic accidents -- and long overdue, says Miami personal injury lawyer Francisco Viñas.
"Tractor-trailer accidents are never fender benders," says Viñas, a veteran trial lawyer who has handled serious truck accident cases throughout Florida. "These are massive vehicles, traveling at highway speeds, and the crashes are massive, invariably causing serious injury or death." While there are rules in place to promote safer driving -- such as requirements that drivers take rest breaks, and not exceed a maximum number of hours on the road -- the reality, adds Viñas, "is that we live in a world where there is increased pressure to get goods to their destination as quickly and as cheaply as possible. So corners, unfortunately, are cut."
We live in a world, too, says the Miami injury lawyer, with a vast -- and tempting -- array of potentially dangerous distractions, like cellphones and texting."
Indeed, the NTSB issued its recommendation -- which is its most far-reaching attempt yet to regulate mobile phone use by commercial drivers -- after determining that the Kentucky crash, which occurred last year, was caused by the tractor-trailer driver's distraction during a cellphone call. The agency found that driver fatigue was a contributing factor.
"There are far too many exhausted drivers behind the wheel when they should be getting rest," says Vinas. "There are too many drivers paying attention to their cellphones instead of traffic. There are too many rules being broken. Yes, we see a lot more enforcement officers on the roads, particularly in Florida, but that's not enough. We need new, and tougher, regulations -- rules designed for the realities of today's world."
While the NTSB itself does not have the authority to create a cellphone and texting ban, it forwarded its recommendation to those that do: the Federal Motor Carrier Safety Administration and the 50 states. Already 34 states ban text messaging for all drivers, according to the Associated Press, which reported the NTSB recommendation on September 13. The federal Department of Transportation also has a regulation barring commercial drivers from texting and has been pushing to bar hand-held cellphone use while driving, according to the news agency. The NTSB proposal goes further in that it also bans hands-free calling.
"This isn't going to be a popular idea with a lot of truck drivers," says Viñas. "But it will cut down on the senseless, catastrophic accidents we see on the road all too often. These cases are just devastating. Lives are lost, futures destroyed, families shattered forever. Tractor-trailer lawsuits are complex, too," the Miami trial lawyer continues, "requiring lawyers who really understand that they're not dealing with an ordinary car accident but a case that involves black boxes and recording data and the need to obtain a lot of information quickly, before it -- and your client's recovery -- disappears forever."
According to the federal government's Bureau of Labor Statistics, there are some 2.8 million commercial truck drivers in the United States. "Putting the phone down may be an inconvenience for them," says Viñas. "But it will save many lives -- including, perhaps, their own."
About Francisco J Viñas
One of South Florida's most experienced personal injury attorney, Francisco Viñas with main office in Miami, and satellite offices in Kendal, Tampa and Broward, has been protecting -- and vindicating -- the rights of needlessly injured clients for more than 15 years. In that time, he has developed a reputation for vigorous, innovative representation and advocacy, in areas including medical malpractice, negligent security, products liability, and automobile, aviation, boating, motorcycle, and trucking accidents. He serves as both senior partner at The Law Offices of Francisco J. Viñas P.A., and as Of Counsel at the highly respected Miami trial firm of Rossman, Baumberger, Reboso, Spier & Connolly P.A. In both roles, Francisco Viñas goal -- indeed, his mission -- is to obtain the accountability and recovery injured clients deserve.
CONTACT
Francisco J Viñas
The Law Offices of Francisco J. Viñas P.A.
305-704-3040
###