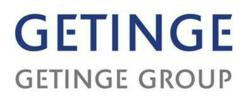 Getinge USA is a market leader in decontamination and contamination prevention. Together we can provide exceptional expertise, solutions and unparalleled support for our life sciences customers in North America.
San Diego, CA (PRWEB) October 04, 2011
Getinge USA, Inc. and Detach AB will debut products and solutions today that are part of a global strategic collaboration agreement at the AALAS (American Association for Laboratory Animal Science) National Meeting, October 3-6, in San Diego. This collaboration brings together two global leaders in the manufacturing of state-of-the-art cleaning, decontamination, bedding handling and bottle processing systems. Biomedical research customers will benefit from consulting, design, pricing, fulfillment and service advantages.
"Detach is a pioneer within its field and has completed more installations than any other supplier," says Jim Fry, Senior Vice President, Life Sciences, Getinge USA. "Getinge USA is a market leader in decontamination and contamination prevention. Together we can provide exceptional expertise, solutions and unparalleled support for our life sciences customers in North America."
The collaboration deals with a very specific aspect of biomedical research: emptying, decontamination/cleaning and refilling of cages and bedding. Cages must be cleaned regularly, a historically manual task, exposing staff to contaminants, allergens and possible infections in the cage bedding material. Through the use of robotics, staff exposure to allergens can be reduced by up to 99%¹.
Magnus Nilsson, President of Detach, adds, "Getinge solutions also focus on safety, sustainability and efficiency. Specialists from both companies will be working closely together to design and deliver highly customized solutions – this is unique to the industry."
"Detach originated the first vacuum and fully automatic, robotic system for cage and bedding management in 1996," notes Sean Herdlein, National Biomedical Sales Manager, Getinge USA. "They bring rich global experience and the innovative, automated solutions that our customers want. They also share a strong commitment to customer satisfaction that's essential to Getinge."
At AALAS, both the Getinge booth (#1539) and the Detach booth (#1943) will highlight the safe, clean and green benefits that the new partnership will deliver. Customers will learn about a single Getinge washer and sterilizer solution that can save an average of 810,160 gallons of water, per facility, in one year². With no minimum lighting or heating requirements, robotic solutions from Detach can reduce energy consumption while streamlining workflow.
Getinge offers a wide array of products focused on biomedical research, including: steam sterilizers; cage, rack and tunnel washers; isolation technology cabinets; a comprehensive line of consumables and extensive service and support capabilities. Detach specializes in bedding management, bottle processing and automation solutions for this market.
ABOUT GETINGE INFECTION CONTROL
Getinge is a world leader in complete solutions for effective and efficient cleaning, disinfection and sterilization within the healthcare and life science sectors. Our knowledge comprises everything from architectural planning, production and handling equipment, to systems for full traceability of sterile goods. Our commitment covers expert advice, training and long-term technical support.
ABOUT DETACH AB
Detach is privately owned and 100% dedicated to the support of the Lab Animal Research (LAR) industry. Detach has built outstanding experience and knowledge in the industry which is second to none. Detach expertise revolves around animal care automation and unique system solutions designed for cage, bedding and bottle processing.
¹ As stated by Arbetslivsinstitutet summary: Characterization of the Work Environment in An Animal Laboratory Facility – Aeroallergen Exposure, Efficacy of Exposure Reduction Measures, Prevalence of Symptoms, And The Use and Attitudes Towards Protective Equipment - Collaboration between the National Institute for Working Life and Safety Assessment, Gartuna, AstraZeneca.
² Washer claims were conducted using a 3200LS Series Tunnel Washer and a 500LS Pre-Vac Steam Sterilizer. Water savings claims are based on average water usage per 8 hour day and assumes a full year of 90% utilization. Varying savings may result due to model, time and number of cycles used. Soil conditions will have a significant impact on cleaning performance and reprocessing needs.
###