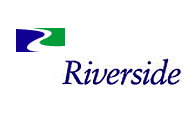 ECN is the clear market leader in emergency notification delivery, providing the most timely and reliable message delivery services in the industry.
(PRWEB) October 04, 2011
The Riverside Company has acquired Emergency Communications Network, Inc. (ECN) of Ormond Beach, Florida. ECN is a leading provider of critical, time-sensitive communications to individuals on behalf of government and education clients. ECN delivers these targeted messages on behalf of its clients to citizens or pre-determined groups in specific geographic areas to communicate warnings, information about natural disasters or other vital information. ECN's service helps save lives and find missing children while keeping citizens out of harm's way every day.
ECN provides its software-as-a-service (SaaS) offering to more than 1,000 customers that include municipalities, county and state governments, first responders, public utilities, power plants and school districts. The company delivers millions of messages annually through three primary services:

CodeRED uses patented delivery methods and proprietary mapping technology to reliably and rapidly deliver time-sensitive messages on behalf of municipal customers to local citizens.
CodeRED WeatherWarning provides citizens highly targeted, automated notifications of severe weather events.
CodeED, ECN's education platform, allows school administrators to deliver personalized messages anywhere at any time to disseminate information quickly and easily to parents, students, and teachers.
"ECN is the clear market leader in emergency notification delivery, providing the most timely and reliable message delivery services in the industry," said Riverside Partner Chris Jones. "ECN has outstanding capabilities and service, and we are excited to partner with existing management to support ECN's continued growth in the mass-notification industry. The company has been an innovator for years and we are confident that we can help management continue to expand its capabilities and service offering."
In an increasingly interconnected world, ECN fills a unique void by providing its customers with the ability to communicate real-time, mass messages on a targeted basis to their constituents across any type of message delivery. Whether it is a message to alert local residents of an approaching storm, missing child, utility outage or school closure, ECN's alerts allow for information to be quickly, accurately and reliably disseminated which improves event outcomes and citizen satisfaction. ECN's user-friendly SaaS model allows customers to implement and activate its solution without any upfront equipment investment in a matter of hours.
Riverside plans to support ECN's growth by continuing ECN's history of investing in continuous product improvement, adding sales resources, strengthening the company's infrastructure and operations, and developing new products and services. As it does with most of its investments, Riverside will actively seek add-on acquisitions that complement ECN by adding relevant customers, products, services, or new technologies.
ECN is the 15th software industry acquisition in Riverside's history. Though Riverside is a generalist investor, it has developed expertise in select industries after considerable experience. Along with software, these include healthcare, education & training and franchising. ECN is Riverside's 19th acquisition of 2011.
Working with Jones on the transaction for Riverside were Martha Sciaraffo, Vice President; Rob Langley, Senior Associate; and David Wynne, Associate. Regional Director, Origination Jeremy Holland sourced this investment.
Kirkland & Ellis LLP advised Riverside on the deal, while Maranon Capital provided financing.
The Riverside Company
(http://www.riversidecompany.com or http://www.riversideeurope.com)
The Riverside Company is a global private equity firm focused on acquiring growing enterprises valued at up to $200 million (€200 million in Europe). The firm partners with strong management teams and enhances its investments through acquisitions and organic growth. Since its founding in 1988, Riverside has invested in more than 260 transactions with a total enterprise value of more than $5.8 billion / €4.7 billion. The firm's portfolio in North America, Europe and the Asia-Pacific region includes more than 75 companies with roughly 13,000 employees. Riverside completes acquisitions smoothly thanks to $3.2 billion / €2.4 billion in assets under management, more than 200 professionals in 19 offices, and longstanding relationships with partner lenders.
Contact:
Graham Hearns
Director of Marketing and Communications
The Riverside Company
216-287-3717
# # #