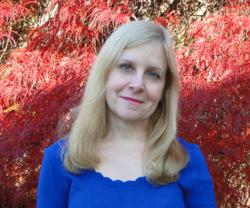 Bloomington, IND (PRWEB) October 05, 2011
Balboa Press—the self-publishing division of Hay House Publishing—announced Monday that Hay House has acquired a title for publication.
Through the Eyes of Another: A Medium's Guide to Creating Heaven on Earth by Encountering Your Life Review Now, authored by Karen Noe, and originally published through Balboa, will be re-released through Hay House in early 2012. Noe, a native of River Vale, NJ, was excited to realize her lifelong dream of becoming a Hay House author.
"I joined Balboa Press after having a spiritual vision to do so, and I'm so happy that I did!" Noe commented. "It has been an amazing experience, every step of the way. And after just nine months with Balboa, to have been asked by Reid Tracy, the president of Hay House, to come on board; it really is a dream come true."
In Through the Eyes of Another, Noe—a psychic medium—shares with readers how to make amends with living and deceased loved ones by undertaking a life review. Noe suggests to readers the writing different types of letters to help you to see the "bigger picture of how you are affecting those in your path."
Additionally, Noe shares her personal journey of transformation brought about by following this path and goes on to show how readers can change the direction of their lives. These messages of transformation and hope have appealed to readers and were a primary reason for Hay House's acquisition of the title.
"Karen has such a special message of hope to share with readers that we felt it was important to put the resources of Hay House behind getting this book out to a wider audience," said Tracy. "We're thrilled to welcome her aboard, and we're pleased the Balboa Press partnership is helping bring talented new writers like Karen to our attention."
To begin publishing a book with Balboa Press, log on to balboapress.com or call 877-407-4847 today.
About Balboa Press
Balboa Press, a division of Hay House, Inc is, a leading provider in publishing products that specialize in self-help, and the mind, body and spirit genre. Author Solutions, Inc is the world leader in indie book publishing. Through this alliance, authors benefit from the leadership of Hay House Publishing and the speed-to-market advantages of the Author Solutions self-publishing model. For more information, visit http://www.balboapress.com. To start publishing a book with Balboa Press, call 877-407-4847 today.
About Hay House Publishing
Hay House is a leader in the self-empowerment publishing world, selling books, audios and videos to 35 countries around the world. Hay House currently publishes approximately 350 books and 300 audios by more than 200 authors, which include 100 new titles a year. Hay House is the largest self-help publisher in the world. Hay House authors include: Wayne Dyer, Marianne Williamson , Caroline Myss, Deepak Chopra, Doreen Virtue, Jerry & Esther Hicks, Suze Orman, Dr Christian Jessen, Robert Holden, Dr. John Briffa and many more. Please visit us at http://www.hayhouse.com.
###