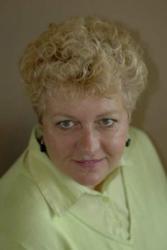 Ask me for home organization tips - I love to organize anything!
White Rock, BC (PRWEB) October 25, 2011
Visitors can now ask for home organization tips and advice at Organization Makes Sense where establishing control is the theme for organizing your life and home spaces.
Beverly Hansen OMalley established a website on home organization in order to help people understand how the organizing process works so that people can make it work and create an organized home and family life.
"It is all about control" says Bev. "Not rigid steadfast control that comes from force and lead pipe inflexibility, but the type of control that comes from understanding. There can be no control without understanding your life, your home, and your family."
At http://www.organization-makes-sense.com Bev offers many tips for organizing your home and even the people who live there. Visitors come to the site looking for advice on how to get organized and then send Bev specific questions about their own organizing dilemmas.
"People contact me all the time for personal organization ideas and advice for better home storage. I established the forum so that visitors could ask their specific questions and everyone could have input. Many people want to be more organized and more efficient with their home storage ideas so the forum provides a venue where home organization tips can be individualized to each specific situation" says Bev.
On the website Bev explores how personality traits, and lifestyle choices influence organizing abilities. Even your demographic profile has an influence as the older silent generation will have different challenges to getting organized than their baby boomer children.
Add to that other factors in a person's life such as such as job schedules, different configurations for home spaces and families and it soon becomes evident that cookie cutter solutions may not work for everyone who wants an organized home. The forum space offers an opportunity for visitors to ask and share.
"Organizing your home is often a voyage of discovering new possibilities, new spaces, and new ways of doing things with the family. People who have found effective ways to organize their home and family life can now share their ideas on the new forum space. We can all learn from each other." says Bev.
Having a forum for sharing home organization tips on the internet really does make good sense.
###