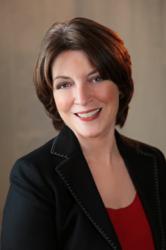 It seems every leader today is in search of the best ways to instill confidence in their constituents – most importantly, the government leaders who have continued to see confidence erode month-by-month.
(PRWEB) October 05, 2011
Americans continue to face dismal new economic realities: last week, the Commerce Department reported that take-home pay fell 0.3 percent in August, marking the third decrease in five months. New Census numbers also show that median household income fell to $49,445 in 2010, the lowest number in over a decade. All of this comes as President Obama continues to pitch a jobs bill that is likely to go nowhere in Congress.
Amid the constant bad news and bickering, how can Americans feel confident about our nation's future?  And what should elected leaders do to boost national confidence levels? Author, facilitator, and behavioral expert Beverly Flaxington has answers.  Also known as "The Confidence Coach", she believes every leader is searching for the best way to instill confidence in his or her constituents.  Her latest book -- "Understanding Other People" (understandingotherpeople.com) -- aims to provide steps to inspire confidence both within oneself and within others. 
Ask Beverly:
-- What are the five most important steps for any leader to take to create confidence in their followers
-- What is the biggest mistake that leaders make that breaks down confidence
-- About the difference between instilling true confidence and depending on a "trust me" approach
-- How leaders can turn confidence into a tool to gain the critical support they need from their constituents
Beverly D. Flaxington is an accomplished consultant, personal and career coach, author, college professor, corporate trainer, facilitator, behavioral expert, and business development expert.  She has most recently appeared in or on "Eye on New York" on WCBS TV, U.S. News & World Report, ABCNews.com, MSN, "The Balancing Act" on Lifetime Television, Voice of America, KNX 1070 Newsradio CBS Los Angeles, NECN: New England Cable News, IRN/USA News, "The Shaun Proulx Show" on OUTtv, The Christian Science Monitor, "The Jordan Rich Show" on WBZ Boston, Talk Back with Chuck Wilder" on CRN, "The Gary Baumgarten Report", WJR Detroit, and several others.
To interview Beverly for your audience, please contact Will Bower at will(at)allenmediastrategies(dot)com or 202-365-2536.
###