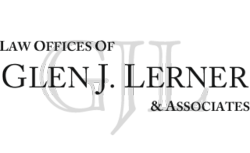 Las Vegas, NV (PRWEB) October 07, 2011
Glen Lerner & Associates, a Las Vegas-based personal injury law firm, is representing victims of injuries related to Avandia. The firm is offering no-obligation evaluations of individual cases for anyone affected by the medication.
Avandia is a popular medication used for the treatment of type II diabetes. A study published in 2007 by Nissen, showed over a 40% increase in the risk of heart attacks or related cardiovascular events. According to The Institute for Safe Medication Practices, over 1,300 deaths were reported in 2009 as a result of using this medication.
Some of the most widely reported side effects include strokes, heart attacks and congestive heart failure. Those who have suffered these side effects may be entitled to compensation, and victims maintain the right to contact an injury attorney to learn more about ongoing Avandia lawsuits. Glen Lerner & Associates can be reached at 1-(877)453-7637, or by filling out a confidential contact form at http://www.GlenLerner.com.
###