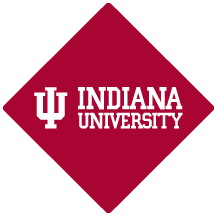 Tasseltoppers allow a graduate to let a bit of his or her personality shine through on such an important day.
Miami, Fla. (PRWEB) October 10, 2011
A new company is launching an innovative product that brings individuality to one of the most important days in a person's life – graduation day.
Tasseltoppers.com is a new website that offers a variety of Collegiate licensed and Greek licensed toppers, as well as custom-designed toppers for graduation caps. This is the first product of its kind in the marketplace.
Now, friends and families can spot their graduates in a sea of graduation caps. Not only that, the graduate can stand out from the crowd with a unique message, color or graphic.
Currently,students tend to decorate their graduation caps in a haphazard way with glitter and glue. Tasseltoppers.com now offers a professional-looking product that can turn the average person into an artist with their design-your-own tool. It allows you to choose a background color, select from clip art or upload any photo of a loved one and then add text in many different font options.
Options aren't limited to college graduation. Toppers are made to fit all high school, kindergarten and even pre-school graduation caps.
The site also includes a suggestion of best-selling toppers that range from standard "class of 2011" toppers to whimsical, such as "peace out" or "free at last," to more serious toppers, such as "thanks mom and dad."
"This is a great way to add a bit of excitement to your graduation cap, and it becomes a souvenir that you can have for a long time," said Marc Goldberg, creator of Tasseltoppers.com. "It allows a graduate to let a bit of his or her personality shine through on such an important day."
Goldberg came up with the idea after graduating from Indiana University. His mother took pictures of him while watching the ceremony, only to find out later that she had taken photos of another student.
"There were over 5,000 of us all dressed in the exact same cap and gown in the exact same color," he said. "A custom Tassel Topper allows the graduate to be found in the crowd, while offering some personality and individuality."
The graduation cap toppers are printed on industrial-sized printers that ensure high-quality products. They are printed on plastic and feature several benefits:
•Fit all graduation caps
•Durable, quality plastic construction ensures the toppers will last
•Waterproof for outdoor graduations
•Rounded corners ensure safe cap tossing
Easy-to-apply adhesives attach the topper to the graduation cap, leaving plenty of room for the tassel to move freely. The website includes simple directions for applying the topper to any cap.
The company also offers other related products, such as graduation cap display stands and eGift cards.
For more information, please visit http://www.tasseltoppers.com.
###