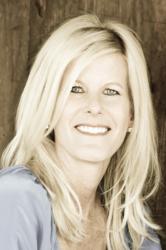 Irvine, CA (PRWEB) October 11, 2011
For the entire month of October 2011, Itty Bitty Bra, the popular bra line specifically created for women from the small to average size range, is participating in charitable programs for women. In the struggle against breast cancer, Itty Bitty Bra is promoting awareness and encouraging research to finding a cure. 10% of all sales of the pink Signature Itty Bitty Bra as supplies last will be donated to Susan G. Komen for the Cure, the world's leading breast cancer organization. Breast cancer information cards are included in the Itty Bitty Bra merchandise to promote awareness and encourage testing.
Additionally, Itty Bitty Bra is also supporting Bra Recycling month, a movement to collect gently used or unused bras to be donated to victims of domestic violence and other needy women worldwide. Samples of Itty Bitty Bra will be donated to women in impoverished nations. Those who participate in the program are entitled to join a weekly raffle which includes two $25 gift certificates which may be applied at the Itty Bitty Bra website. Creator and designer Jane Hodgdon says, "Itty Bitty Bra was created to foster a healthy body image, to encourage women to feel good about themselves. We are joining these very important causes to confront the issues countless women are facing today. We all have friends, family and co-workers whose lives have been affected by breast cancer or domestic violence and we wanted to do our part in seeking solutions of these widespread problems." Everyone who is interested in helping out can log on to the website http://www.ittybittybra.com for further information.
This superior alternative to pricey brands or labels with imprecise sizing effectively combines comfort and style to deliver a healthy confidence among women with petite to average sizes. Since its inception, Itty Bitty Bra has drawn a growing number of devoted followers from career women, homemakers and celebrities. The Itty Bitty Bra collection also includes Signature looks in essential tones of nude, black, white and pink to more fashion forward Couture pieces in leopard and polka dot prints and rhinestone detailing as well as strapless pieces. Available in a range of sizes 32AAs through 38B as well as matching camisoles, thong panties and boy shorts, Itty Bitty Bra retails – from $16 to $65 nationwide in specialty boutiques,stores, and on their website http://www.ittybittybra.com.
###