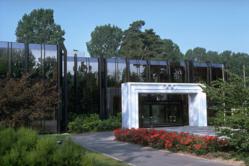 Tens of thousands of people have been forced to leave their homes in search of food, walking for weeks in the process and resulting in many deaths.
(PRWEB) October 11, 2011
Responding to an appeal by the United Nations for aid to alleviate the famine in Somalia, the International Olympic Committee (IOC) recently made financial donations of USD 100,000 to both the United Nations High Commissioner for Refugees (UNHCR) and the World Food Programme (WFP).
The IOC chose the two arms of the UN specifically because they are on the front line of the relief effort in Somalia, where an estimated 9.6 million people are in desperate need of food assistance.
The Association of National Olympic Committees of Africa (ANOCA) also responded to the call for help by offering Somalia USD 100,000 through the same organisations.
According to the UN, tens of thousands of people have been forced to leave their homes in search of food, walking for weeks in the process and resulting in many deaths. It is estimated that between 40 and 50 per cent of the Somali refugees in Kenya and Ethiopia are malnourished.
For more information on the relief effort, please consult the following links:
https://www.wfp.org/donate/hoa_banners
http://www.unhcr.org/emergency/somalia/global_landing.html
For more information, please contact the IOC Media Relations Team:
Tel: +41 21 621 6000
###