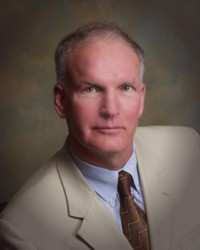 Social media is fanning the flame of discontent and explains the rapid expansion in a short period of time.
Clovis, California (PRWEB) October 11, 2011
Douglas E. Noll, professional mediator, international and domestic peace consultant, and author of Elusive Peace: How Modern Diplomatic Strategies Could Better Resolve World Conflicts (Prometheus May 2011), explains how "Occupy Wall Street" could reach critical mass.
As a professional mediator, Douglas Noll explains the wheel that drives civil uprisings.
"Distributive justice, explained in my book Elusive Peace, fits the sentiments decried throughout these protests. Distributive Justice is the term used when groups call for equity, equality and need. Protestors taking to the streets are calling for an end to "social injustice" pointing out that 99 percent of the wealth goes to one percent of the population, and that Wall Street and government rules, laws, regulations, and taxes pander to the smallest population of people—the wealthy. "
Noll believes that the "Occupy Wall Street" movement can be understood in the context of distributive justice as a massive feeling that the distributive justice equation between equity, equality, and need is out of balance. The protesters feel that the corporate finance world has taken more than its fair share of resources, has set itself above the majority of society by garnering special tax breaks, bailouts, and de-regulation, and has failed to acknowledge and respond to the distributive justice demands of equality and need.
"The problem today is that the US government is so polarized that it cannot act. This works to the advantage of the wealthy, hoping to see the status quo condition of distributive justice maintained. After all, it is the limited taxation and de-regulation of the financial industry that has brought about the huge aggregation of wealth on Wall Street," Noll explains.
Noll points out that social media (not available during the protests in the 60's) is fanning the flame of discontent and explains the rapid expansion in cities and protestors in a short period of time—70 cities and counting since the "Occupy Wall Street" inception September 17th. Facebook, Twitter, and Blog sites could be the tools that cause the movement to reach critical mass.
Noll expains how the U.S. arrived at the place in time when a majority of citizens are dissatisfied, saying that one must look at policy changes over the years, adding that U.S. citizens are now experiencing the results of a series of rulings by the US Supreme Court, which allows the wealthy to pay for influence in Congress at the expense of the majority of America. Noll's analysis concludes that the effect has caused a massive disparity between what citizens need and want and what government rules, observing that as more people are out of work for longer periods of time, protesters argue that government bailouts and support should have caused these institutions to energize the country by putting money back into the economy. In listening to the sentiments of the protestors, Noll reports people complaining about corporate greed, hoarding, and executive pay increasing.
"Politicians are beginning to take notice. As an example, Federal Reserve President Richard Fisher agrees that inequality of wealth distribution is the cause behind "Occupy Wall Street" empathizing with the protestors and out of work citizens angry that after corporate and bank bailouts, there has been little economic stimulus." (http://www.reuters.com/article/2011/10/07/us-wallstreet-protests-idUSTRE7945JB20111007).
"Today's Occupy Wall Street's protests have been portrayed by critics, politicians and the media as disorganized and lacking focus. However, I wouldn't discount the growing dissent people are feeling from a prolonged recession. We learned from the 60's that protests can change America's social contract and shape policy as a result of enough outspoken citizens and voters," Noll says adding, "While the 60's protests were primarily students, we are now seeing students standing next to WWII veterans on the streets, coming together to express grievances. This protest had a wider demographic, and should not be taken lightly."
Noll believes that if enough people find that the Occupy Wall St. movement resonates with their own sense of distributive injustice, the movement will translate into votes in 2012. Wise political leaders who value their positions should be taking note and not ignoring the demands of distributive justice.
About Doug Noll
After a successful 22 year trial career, Douglas E. Noll found litigation to be a wasteful way to resolve conflicts, and earned his Masters Degree in Peacemaking and Conflict Studies. Since then, Noll has dedicated his life to mediation and peacemaking. Today, Douglas is a nationally recognized mediator, international peace advocate and speaker. He hosts The Doug Noll Show, a weekly radio program dedicated to giving a voice to international peacemakers. His current pro bono project is training murderers committed to life sentences in the largest women's prison in the world to become peacemakers and mediators.
Noll was recently selected from a worldwide search as one of 194 mediators to be included in the International Who's Who of Commercial Mediation.
Professionally, Doug is a Distinguished Fellow of the International Academy of Mediators, a Distinguished Fellow of the American College of Civil Trial Mediators and on the American Arbitration Association panel of mediators and arbitrators. Doug was one of the first U.S. mediators certified under the international mediator standards established by the International Mediation Institute based in The Hague, Netherlands.
He is an author of the books Elusive Peace: How Modern Diplomatic Strategies Could Better Resolve World Conflicts (Prometheus, Spring 2011), Sex, Politics & Religion at the Office: The New Competitive Advantage (Auberry Press 2006), with John Boogaert, and Peacemaking: Practicing at the Intersection of Law and Human Conflict (Cascadia Publishing House 2002), and numerous chapters and articles on peacemaking, restorative justice, conflict resolution and mediation. He is a sought after mediator trainer, lecturer, speaker, and continuing education teacher. Doug has been recognized as one of the Best Lawyers in America by U.S. News & World Report and is a Northern California Super Lawyer in Alternative Dispute Resolution. He has mediated over 1,500 conflicts, including business disputes, clergy sexual abuse cases, victim-offender criminal cases, and large litigated cases. His particular interest is in deep, intractable conflicts where emotions are running high.
Elusive Peace shows why we can no longer afford to allow political, diplomatic, and military leaders mediate peace accords. For more information visit http://www.elusivepeace.com. For media inquiries contact Diane Dennis, dianeden(at)centurytel(dot)net, or 503-678-1356.
# # #