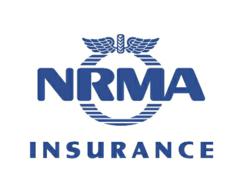 the main reason people do not claim for objects lost, accidentally damaged or stolen is lack of insurance cover
(PRWEB) October 13, 2011
Lost your sunnies? Accidentally damaged your mobile phone? Had your wallet stolen? According to new research from NRMA Home Contents Insurance many of us have had valuables lost, broken or stolen*.
A third of NSW homes have been burgled, one in three NSW residents have lost or damaged their sunnies or mobile phone, and a quarter of respondents lost a wallet or jewellery.
'In our experience, thousands of valuables are lost, damaged or stolen each year**,' NRMA Insurance spokesperson Mariana Cidade said. 'To bring to life how good it feels to get your valuables back, NRMA Home Contents Insurance is launching a treasure hunt. NSW residents can take part online or out and about and win thousands of dollars in prizes by finding hidden blue items.'
'According to research* the main reason people do not claim for objects lost, accidentally damaged or stolen is lack of insurance cover. Alarmingly, one in five NSW residents are not sure about what they are covered for on their home contents policies and a quarter have no home contents insurance at all.'
Ms Cidade urged NSW residents to take stock of their valuables and review their home contents insurance to ensure their items are covered. With the Portable Contents Option on NRMA Home Insurance, there is no need to individually list items under $10,000 to be covered.
For more information, please visit Treasure Hunt

Based on a survey of 1000 NSW residents by Pure Profile Research in September 2011
** NRMA Insurance Home Contents claims data FY 2010-2011
NSW Permit Number LTPM/11/00730
To see if our Home Insurance is right for you, always read the Product Disclosure Statement from the product issuer, NRMA Insurance.
NRMA Insurance is a leading insurance provider, offering Home Insurance, Car Insurance, Motorcycle Insurance, Travel Insurance, Business Insurance, Boat Insurance, Health Insurance and Caravan Insurance in NSW.
###