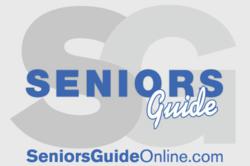 We designed this tool with seniors, their adult children and families in mind.
Richmond, VA (PRWEB) October 13, 2011
Seniors Guide's new online tool, called "Assessing Senior Care Solutions," is a series of questions intended to help evaluate whether the retiree should pursue independent living, active adult homes, continuing care, assisted living, nursing care, or home care. Questions address current health status, mobility needs, and other factors. Then seniors and their families are guided to choose the right solution for their needs. This guide can help seniors avoid choosing the wrong care option – which can be a costly and dissatisfying mistake.
A large number of American seniors are getting the wrong types of care for their health needs – largely due to lack of time for research by the parties involved. The trend was highlighted this week by a report on NPR's "All Things Considered." NPR's poll, done in conjunction with the Harvard School of Public Health and the Robert Wood Johnson Foundation, suggests that many seniors are disappointed with retired life. Seniors Guide hopes to make retirement a little less stressful by assisting in these decisions with the "Assess Senior Care Solutions" tool at SeniorsGuideOnline.com.
"We designed this tool with seniors, their adult children and families in mind," says Katharine Ross, Director of Publishing for the Seniors Guide.
Ross continues, "Many times, families are forced to make decisions on care when a crisis occurs – and there is not a lot of time to research the overwhelming amount of options out there. Add this to the panic and stress that an urgent care situation can cause and many caregivers find themselves at a point of being unsure of what to do."
With the Senior Care Assessment tool, visitors to the SeniorsGuideOnline.com homepage can click on the helpful questionnaire and get started by answering a series of questions. Dependent on how they answer, they are guided to a list of possible care solutions for them to consider.
Ross explains "The first choice they will need to consider is whether they would like to move into a community or if they'd prefer to age in place at their current home." The options offered will review both retirement homes and home care while highlight some possible matches in senior services and senior products.
According to the Assisted Living Federation of America, as of 2009 there were more than 36,000 assisted living facilities in the United States. This number does not include Active Adult Homes, Senior Friendly Apartments, Independent Living Facilities, and Nursing Home (Skilled Nursing) Communities. That same year, as reported by the US Department of health and Human Services, there were 39.6 million Americans aged 65 and older.
With that number expected to significantly rise, seniors and their families are going to be given more options and retirement care choices. As the number of seniors increases, housing and other senior services will rise as well to keep up with demand.
In addition to the many options given, there will also be some not-so-good choices for care that could be set up to capitalize on the growing senior population and how they pay for elderly care.
All senior living communities are not created equal. Ross recommends that seniors and their families rate their assisted living and nursing home options by asking a lot of questions when visiting these senior communities. "What's important when considering an assisted living community will be very different than what's important when visiting a skilled nursing community." Checklists of what to ask when visiting various retirement options can also be found on SeniorsGuideOnline.com. Checklists include assisted living, independent living, skilled nursing homes, and continuing care retirement communities.
Seniors Guide, a Richmond, Va. -based company publishes Seniors Guide magazines throughout Cincinnati, Ohio; Dayton, Ohio; Indianapolis, Indiana; Raleigh-Durham, North Carolina; Richmond, Virginia; and Roanoke-Lynchburg, Virginia and features a correlating website of SeniorsGuideOnline.com. Seniors Guide's mission is to help seniors and their families find the information they need on options available in senior housing, senior care, assisted living, independent senior living, retirement communities and other retirement living needs. Seniors Guide also has resources at seniorproductsservices.com for Cincinnati, Ohio; Dayton, Ohio; Raleigh-Durham, North Carolina; and Richmond, VA. Ross Publishing, Seniors Guide's parent company, began in 1991 and has been publishing helpful, free publications and websites ever since.
# # #