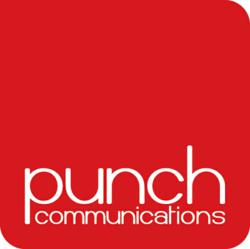 We appointed Punch for the team's combined energy, understanding, enthusiasm and commitment and we are very pleased with the results.
London, UK (PRWEB) October 13, 2011
Integrated PR agency, Punch Communications, has been appointed by London-based Bossa Studios to handle traditional and online PR, blogger and influencer outreach and social media as it launches its first social game, Monstermind.
Over the past two months, Punch has been working alongside a group of creative partners, handpicked by Bossa Studios, to firstly agree an integrated strategy and approach encompassing PR and social, experiential activity, video and digital marketing. Punch then began a first phase of outreach to key gaming media and influencers and then launched the game to 34,000 gamers at Earl's Court's Eurogamer Expo (22-25 September). All of the PR activity was and is continuing to be supported with a hardworking social media campaign on Facebook and Twitter.
In addition to securing media briefings at Eurogamer, Punch also generated standout coverage with international gaming and consumer titles. In just over two weeks the game has secured over 1600 Facebook fans and has over 40,000 monthly users; a great feat as the game is still in beta.
Commenting on the appointment, Roberta Lucca, marketer in chief at Bossa Studios, said: "We appointed Punch for the team's combined energy, understanding, enthusiasm and commitment and we are very pleased with the results. Monstemind has been a real labour of love for us and we knew that we needed to appoint an agency that not only had a strong track record in PR and social media but one that would also go the extra mile in ensuring the due care and attention was given to this key milestone in Bossa's history."
Established in October 2010, Bossa Studios comprises a team of die-hard gamers, designers, programmers and animators, who have worked together over the past year to create Monstermind, a game that truly breaks the traditional social games' mould.
As players enter the game, which combines sci-fi, friend vs friend rivalry, b-movie monsters and explosives, they are given a 1950's movies-inspired tutorial of the city they are now invited to build and defend – before their first unavoidable monster attack arrives! In addition to building and protecting their city from Doctor Doomsday (an AI controlled-character), players also need to defend against monster attacks unleashed by their friends, or prepare for an attack on their friends. Monsters, artillery, businesses, houses, the city infrastructure and protection is bought with money made through the successful running of businesses. Should players so wish, they can also purchase more exclusive content, weapons and monsters with Facebook credits.
Georgina Dunkley, account director at the social media agency, added: "Working with Bossa Studios on the launch of Monstermind has been a truly exciting experience for our team, particularly for the contingent of gamers in the office who are now hooked on the game! I look forward to the next phase of activity for Monstermind, which is now in the planning stages, and helping to support the accelerated growth of the game."
In addition to offering PR and social media services, Punch is one of the UK's leading SEO agencies. For further information visit http://www.punchcomms.com.
###