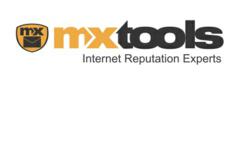 We estimate that Spamhaus blocklists are used to protected over 1.4 billion mailboxes on a global basis
Montreal, Canada (PRWEB) October 13, 2011
The test ran for 19 consecutive days, and contained 176,485 emails, 171,963 of which were spam. Of these, 87,462 were provided by Project Honey Pot and 84,501 were provided by Abusix; they were all relayed in real time, as were the 4,315 legitimate emails. The remaining 207 emails made up a small corpus of newsletters which was generated by manually subscribing to a large number of newsletters, in a number of different languages and topics.
"As a partner responsible for the commercial support of the Spamhaus DNS Block List Data-Feed, to ISP's, End-users and OEM partners, we are quite pleased to see Spamhaus scoring so highly. These results clearly demonstrate what our customers already know - that the Spamhaus DNS Block List is clearly the most accurate, high-performance and cost-effective way to keep mailboxes free of spam and other malware" said Denis Hamel, CTO at MXTools.
The Spamhaus Data Feed is designed to be integrated with existing Email Servers or other Email Filtering & Security products in order to provide a complete anti-spam solution. "This award is another confirmation that we are doing the right things" said Steve Linford, CEO of the Spamhaus Project. "We estimate that Spamhaus blocklists are used to protected over 1.4 billion mailboxes on a global basis. Therefore, the quality of our data and the performance we provide are top priorities. This Award is both a recognition and a validation of the hard work and dedication of our global staff of researchers and volunteers."
For complete details of the test methodology & results see: http://www.mxtools.com/Documents/MXTools-Sept2011.pdf
About Spamhaus Project
Founded in 1998, The Spamhaus Project is an international nonprofit organization run by a dedicated team of 38 investigators and forensics specialists located in 10 countries. Their mission is to track spam sources and provide dependable real-time protection against spam traffic. Spamhaus also works with Law Enforcement Agencies to identify and pursue spam gangs, and lobbies for effective anti-spam legislation.
About MXTools
MXTools is an authorized reseller and provider of technical support services for the Spamhaus DNS Block List. For only pennies per mailbox, users can be rid of spam while helping to further support the global fight against spam gangs and affiliated cyber-miscreants.
###