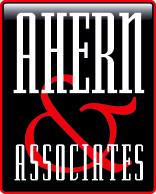 To date, we've closed over 300 acquisition deals and have seen an unheralded amount of activity among transportation companies and private equity firms seeking acquisitions in 2011
Phoenix, AZ (PRWEB) October 13, 2011
The transportation consulting firm of Ahern and Associates, Ltd., well known for their reputation as being the nation's leading trucking and logistics acquisition firm, have announced twelve additional consulting assignments by clients seeking growth opportunities.
Compounding on an extremely successful 2011 to date, the following new acquisition assignments procured by Ahern and Associates will all but guarantee a record year for the firm. At the helm of Ahern and Associates is Andy Ahern, CEO of the company whose unmatched relationships with the leaders of some of the nation's largest transportation companies remains the root of the firm's success. "To date, we've closed over 300 acquisition deals and have seen an unheralded amount of activity among transportation companies and private equity firms seeking acquisitions in 2011," explains Ahern.
Recently, Ahern was engaged by a wide array of clients seeking growth opportunities, from freight brokers and logistics providers, to private equity firms and publicly traded companies. The following opportunities briefly describe the clients and their individual acquisition criteria:
Client 1
Client is a well-known logistics provider looking for carriers that are between $10MM - $75MM of annual revenue.

Client is willing to pay (based upon earnings) up to 5.5 times EBITDA.
Closing can be completed in 60-90 days, if all of the information is provided, and;
Management must be willing to stay for a 3 – 5 year period.
If the owner is not interested in staying, the company must have a very strong management team, otherwise client is not interested.
Client 2
Client 2 is a well-known family owned business, seeking acquisitions with:

Revenues between 3MM to 50MM annually.
Companies with flatbed, independent contractor opportunities.
Companies that have 30 trucks – 200 trucks.
Client 3
Client 3 is a private equity firm.

They're looking for flatbed owner operator opportunities.
The minimum truck count has to be 200 trucks and up.
If the company is profitable, the client is willing to pay 5 – 5.5 times EBITDA (maximum).
Client 4
Client 4 is a Private Equity Firm. They are seeking acquisitions in 2 specific areas.
1. Logistics providers that generate in excess of $100MM of annual revenue, and;
2. Minimum EBITDA – $5MM.

Must have a strong management team.
Management team must be willing to stay and go forward.
This is a well-known Private Equity firm that's been in the industry for many years.
They will pay between 5 – 7 times EBITDA, based upon revenue size and EBITDA.
They're additionally looking for an air freight forwarder:

The air freight forwarder needs to have a substantial amount of business overseas, preferably in Asia or China.
The company has to generate a minimum of $5MM of EBITDA.
The client is willing to pay a very favorable price for a company that is profitable and has a strong management team.
Client 5
Client 5 is a trucking company looking for opportunities in the following areas:

Texas, Florida, Georgia, Oklahoma, Missouri, South Carolina, Colorado, Alabama, Arkansas, Louisiana and North Carolina.
The length of haul has to be under 700 miles – they're not interested in cross country or teams, and no less than truckload.
They're interested, primarily in van carriers that do not haul specialized equipment and are not interested in cross border work.
Must be non-union.
Must have a satisfactory DOT safety rating – if you have a conditional or unsatisfactory, they will not consider.
Deal can close within 60-90 days.
They're looking for companies that generate $20MM - $70MM of annual revenue.
They're willing to pay a fair price, based upon profitability – they're also willing to look at companies that are challenged from an operations and cost of execution; not from a pricing standpoint.
Net asset values cannot be significantly "under water."
Cash flow should be positive or, at worst, neutral.
Average fleet – should be 4 years.
Looking for companies that generate 25% - 100% of revenue from dedicated operations.
They would like, at least, 25% - 50% of the business to be independent contractors.
Strong owner operator program is a big plus, but it's not required.
Client 6
Client 6 is a small Midwestern family business that's looking for companies interested in selling their pneumatic business. Revenues should be between $5MM - $25MM.

Willing to pay a multiple of EBITDA, based upon whether the company is asset based or non-asset based.
Can close within 60 – 90 days.
Company must be profitable.
Client 7
Client 7 is looking for agents, but their program is very unique.

They're part of a publicly traded corporation and are willing to take over the entire back office.
They're willing to buy trailers and lease them back, or buy trailers and put them into your system.
They have an asset truck following in their overall company "foot print".
They charge approximately 5% of the line haul revenue, plus insurance for cargo legal liability and bodily injury property damage.
They offer quick pay, fuel discounts, billing services, collecting and credit checks in addition to receivable financing and DOT.
They will review asset and non-asset based companies.
Client 8
Client 8 is a Private Equity Firm that is looking for specialized heavy haul providers.

An ideal candidate would be involved in the transporting of heavy equipment, aircraft ground support equipment, jet engines, aerospace equipment, oil fuel equipment, etc.
Company must generate a minimum of $20MM of annual revenue and up, and must generate at least $1MM of EBITDA.
Management will be retained and become part of the larger organization.
Their current platform companies are extremely profitable and they're looking for growth and management and are willing to close within a 90 day period.
Client 9
Client 9 is part of a $1 billion company.

They're looking for companies that manufacture truck or trailer mounted vacuum systems, or companies which manufacture chipper units, log splitters stump grinders, air spades and turf products.
Portable wenches used by Arborus.
This is a $1 billion division of a multi-billion dollar company.
They have a general truck equipment division that is looking to improve their product line.
Company must be profitable, must have a minimum of $1MM net income, and management must be willing to stay and can normally close a transaction within 90 – 120 days.
Client 10
Client 10 is a publicly traded company looking for carriers that specialize in ocean or rail intermodal.

They would prefer independent contractors with gross revenue of $5MM and up and that the company is profitable and wants to become part of a larger organization.
This client, additionally, is looking for companies that specialize in over the road van operations, as well as flatbed operations.
Client 11
Client 11 is a well-known West Coast company that generates $200MM - $300MM of annual revenue and are looking in 3 specific areas within California:

Intermodal drayage companies that are predominantly independent contractors.
Less than truckload carriers that are predominantly independent contractors.
Traditional van carriers that are predominantly independent contractors.
Willing to pay a fair price and can close quickly.
Client 12
Client 12 is a large well-known trucking company looking to acquire dedicated contract carriers. They want to acquire companies that have 3 – 5 year dedicated contracts that are written and pay all miles.

They're willing to pay 4 – 6 times EBITDA based upon size of revenue and profitability.
They're not interested in automotive contracts within the auto industry.
They are historically looking for company owners looking for an exit strategy and want to stay on, for some time period.
If you own a company or know of a company which may be a fit for any of the aforementioned opportunities, you are urged to call Andy Ahern direct at 602-242-1030 or visit http://www.Ahern-Ltd.com
About Ahern & Associates, Ltd.:
Ahern and Associates is North America's leading trucking and transportation management consulting firm. The skilled consultants at Ahern and Associates specialize in mergers and acquisitions of trucking and logistics companies as well as the restructuring and evaluation of existing carriers that seek to increase operating efficiency and improve profitability. Since 1987, Ahern and Associates has aided hundreds of buyers in the acquisition of trucking and logistics companies throughout the U.S. and Canada as well as assisting many transportation and logistics companies in reducing their overall operating costs and increasing their profitability. For more information, please call 602-242-1030 or visit http://www.Ahern-Ltd.com
Business contact:
A.W. Ahern
602-242-1030
Media contact:
Jason W. Jantzen
Phoenix Marketing Associates
http://www.PhoenixMarketingAssociates.com
602-282-0202
# # #