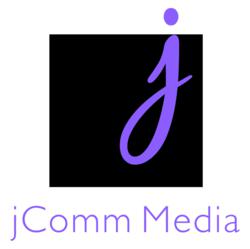 "Each of these individuals have so much passion for what they do and I have the best job in the world helping them tell their story!"
New York, NY (PRWEB) October 13, 2011
jComm Media, a New York-based boutique communications and media consulting company, marks its first anniversary this month by recognizing lifestyle-oriented clients added to its roster in the past year.
jComm Media provides a variety of services to these clients including: strategic planning and counsel, social media, publicity, writing and special events. Clients include:
Brainstormin' Productions - a production and talent service company led by ESPN anchor, Hannah Storm. The company provides a number of services including video and film production, talent services for promotional events and product launches, and voice over talent for commercial and television film.
Central Park Fitness Tours – a new company led by New York fitness expert, Patrick Populorum, offering customized fitness training packages, highlighting some of the most recognizable areas of Central Park and introducing hidden gems not even known to most locals.
Cruising Along Travel - a boutique travel company owned by California native, Lynn Rudin, specializing in luxury cruise packages for individuals, families and groups.
Hannah Storm Foundation – raises awareness, funds treatment and provides educational information for children suffering from debilitating and disfiguring vascular birthmarks
Louis Sauer Golf – Chicago-based PGA golf pro and instructor, concentrating on juniors, with more than 25 years experience.
SkoogFit – owned by Jenny Skoog, New York City-based fitness expert, NASM certified personal trainer, pre/post-natal coach, DONA-International Trained Doula and author of popular fitness blog, SkoogFit.
Some of the projects completed in the past year include developing a social media and publicity campaign for SkoogFit; creating content for several website launches: Central Park Fitness Tours, Cruising Along Travel and Louis Sauer Golf; coordinating a celebrity fundraising event for the Hannah Storm Foundation; and promoting ongoing projects for Brainstormin' Productions.
"It's been a great first year and I'm so excited for what lies ahead," said Judy Haveson, president of jComm Media. "Each of these individuals have so much passion for what they do and I have the best job in the world helping them tell their story!"
About jComm Media
jComm Media Consulting, LLC (jComm Media), launched in 2010, is a New York City-based boutique communications and media consulting company dedicated to providing the best personal service to small businesses and individuals across lifestyle sectors. Clients benefit from expertise born out of 20 years of in-house and agency experience in public relations, marketing and promotions. Offering communications support on a project or long-term basis, small businesses and individuals can leverage big agency know-how with the affordability of a boutique company. Specific areas of expertise include: authors, entertainment, fashion & retail, health & fitness, non-profits, and travel, tourism & hospitality.
###