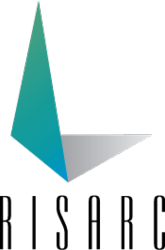 As part of its participation in the esMD Pilot, according to CEO Richard Stephenson, RISARC will offer the RMSe-bubble Secure Data Transfer System as a secure gateway for healthcare providers to communicate with CMS Review Contractors.
Burbank, CA (PRWEB) October 14, 2011
RISARC today announced plans to operate as a Health Information Handler (HIH) for the Electronic Submission of Medical Documentation (esMD) Pilot announced by the Centers for Medicare & Medicaid Services (CMS) in the U.S. Department of Health and Human Services.
Richard Stephenson, Founder and Chief Executive Officer of RISARC, said "As part of its participation in the esMD Pilot, we will offer our RMSe-bubble Secure Data Transfer System as a secure gateway for healthcare providers to communicate with CMS Review Contractors."
RMSe-bubble is a HIPAA compliant system that allows for the safe and secure electronic transfer of sensitive medical documents.
About RMSe-bubble:
RMSe-bubble gives providers, insurers, and healthcare stakeholders a cost effective means for requesting, sending and receiving documents, including images, regardless of size or file type. The system further provides an invaluable workflow system that will allow an organization to track the movement of a document from all departments involved as well as provide confirmation of receipt by external trading partners.
With the increased demand and need for providing medical records and information in a fast, safe and secure manner, RISARC offers a real time alternative to the current cost and time intensive paper transactions such as mail, courier or overnight delivery services. RMSe-bubble is an easily adaptable vehicle for hospitals, government agencies and health information exchange partners seeking to realize an easier and cost effective work world when it comes to the transfer of sensitive medical information. The direct benefit of RMSe-bubble is a seamless transition to a paperless work environment without the time consuming elements of adding additional costly hardware to an organization's existing IT infrastructure.
The CMS esMD Pilot Phase 1:
The esMD Pilot Phase 1 was developed by CMS to provide a more efficient and secure means for healthcare providers to communicate with CMS Review Contractors. The Review Contractors' job is to measure, identify and correct improper payments by requesting a sample of claims and requesting medical documentation from providers who submit claims to CMS for manual review.
CMS estimated that there were 1,000,000 requests issued by their contractors for medical documentation from Medicare providers in 2010.
The esMD Pilot Phase 1 will provide healthcare providers with a more reliable and efficient means for responding to requests from CMS contractors.
The Process for Sending Documents:
During the esMD Pilot Phase 1, CMS Review Contractors will send out paper requests to healthcare providers who will have the option to return the requested medical documentation electronically to CMS utilizing Nationwide Health Information Network (NHIN) compatible gateways to provide a secure path for doing so. RISARC plans to operate as a secure gateway for this process with its RMSe-bubble system.
Reducing the Costs of Healthcare:
Reducing the costs associated with healthcare is of vital importance for the healthcare industry as well as for the patients they serve. Moving to a paperless environment where documents are transferred between healthcare providers and their partners in an electronically secure manner will lead to reduced costs, immediate delivery of needed information, and other corollary benefits.
Resending documents and multiple requests for information are major factors in the costs associated with paper transactions. Electronic movement will help shrink these costs dramatically. This will allow hospitals, private practices and insurers to operate more efficiently both fiscally and organizationally.
Weighing the Benefits:
Electronic Medical Records (EMR) will soon become the standard for storing and making available essential documents for patients. When these documents are needed, RMSe-bubble provides an interoperable solution to allow the exchange and sharing of documents between all stakeholders
RISARC is looking forward to becoming part of the esMD Pilot and continuing to work with CMS in the ongoing transition to a paperless healthcare environment.
To find out more about the CMS esMD Pilot Phase1 go to: http://www.cms.gov/ESMD/
About RISARC:
RISARC has been involved in providing ground breaking system solutions and management tools for the health care industry for over 20 years. With its signature 360° Service, RISARC is able to offer a wide variety of technological solutions within the healthcare industry.
In addition to the RMSe-bubble system, RISARC is also the first company to develop and offer a custom system to improve registration quality and productivity. The Admission Error Tracking System (AETS) is a real time automated solution for hospitals to identify and track errors from registration. AETS is the predominate system for hospital Admissions Managers across the country to ensure accuracy during the registration process. The benefits of the AETS have proven invaluable for saving time, money, reduced days in accounts receivable and improved quality of information for hospital staff and patients alike.
RISARC's steadfast commitment to state-of-the-art services includes its Electronic Medical Record (EMR), a user friendly and efficient system for Practice Management and Billing solutions. RISARC's EMR system features are tailor made to provide seamless integration into any organization's workflow infrastructure. Benefits of RISARC's EMR system include increased productivity, reduced costs, increased revenues and a simplified documentation process.
Working with RISARC and its dedicated staff of healthcare management solutions professionals, clients can expect the highest level of excellence in customer care and support that their organization demands and deserve.
Website: http://www.risarc.com
###