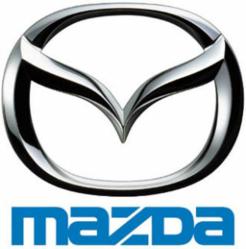 Joliet, IL (PRWEB) October 15, 2011
Bill Jacobs Mazda in Joliet, Illinois is one of the leading Mazda dealerships in Joliet. The dealership has built a reputation on being a positive force in the community and has tossed aside the negative associations that come with being a car dealership. They do their business the right way and have turned the traditional auto business upside down. Bill Jacobs Mazda participates in many charities in the community including Joliet Hospice and recently the Making Strides Run/Walk for breast cancer.
The idea for change was rooted with the dealership's original owner, the late Bill Jacobs Sr. Jacobs wanted to create a dealership that was more transparent, customer-centered and employed honest people from the community and gave back personally and professionally. More than 55 years later, this has turned into a full-blown success story. Bill Jacobs Mazda is a great overall experience that offers charitable and financial support to many local organizations and offers a hands-on pleasurable and positive experience for employees and customers.
Former longtime employee and auto service technician, Doug Smith fondly recalls his time at Bill Jacobs.
"Mr. Jacobs Sr. was very employee oriented," says Smith. "That caring attitude towards employees prevails today with Bill Jacobs Jr."
It is not uncommon for employees at Bill Jacobs to stay for 20,30 or more years, says General Manager Brad Wise, who himself has been there for 23 years.
"We have a lot of people who have been here a long time," says Wise.
Treating employees and the communities well is one of the most important things to Bill Jacobs and this shows. Employees are treated to a team oriented environment and receive holidays off such as Labor Day and Memorial Day, these are required work days at many dealerships. Bill Jacobs Mazda is also a champion of charitable events and they are a focal point in the community. Just a few of Bill Jacobs championed charitable causes throughout the decades include: Ray Graham Association for the developmentally disabled, the Making Strides Run/Walk for breast cancer and the honoring of local war veterans.
Bill Jacobs Mazda has a large selection of brand new Mazda cars in Joliet and many used cars in Joliet as well. People who are interested in learning more about Bill Jacobs Mazda should call (866) 619-0069.
###