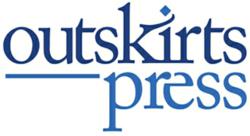 Here are five of the most popular print materials and how they can launch an author's platform above all of the rest.

Denver, CO (PRWEB) October 14, 2011
Outskirts Press, the fastest-growing self-publishing and book marketing company, recently announced that the Promotional Materials Package is now available to all authors, regardless of where their book was published. Previously, the package was only available to authors who published with Outskirts Press.
Book promotion is an essential part of the self-publishing process. Readers and sellers must be aware of a book before they can make the decision to purchase it. The Promotional Materials Package provides authors with all of the print materials necessary to successfully market a book. Here are five of the most popular print materials and how they can launch an author's platform above all of the rest:
1. Business Cards – These are good for handing out at events, brand building opportunities. They are both convenient and traditional with full-color dimensions of 2" x 2.5".
2. 25 Posters - These 11 x 17 posters are great ways to promote current events.
3. Bookmarks – Though small, bookmarks are rather valuable and very few people throw away bookmarks.
4. Publication Announcements -- In this day and age of email, receiving a notice in the mail has a high perceived value.
5. Postcards – These make for a quick and easy mailing that not only promotes your book but also allows you to share a quick hand-written note with family, friends, and acquaintances.
The goal of this package is to help authors market their books, which in turn allows them to profit from their hard work as well as spread the message in their books.
Regardless of where an author's book is published, this package can help with achieving promotional goals. A solid author platform can encourage readers to purchase your book. The promotional materials available in the Promotional Materials Package can help authors realize their true marketing potential by aiding in the building of that platform.
To learn more about this package and other services offered by Outskirts Press, please visit http://www.outskirtspress.com.
About Outskirts Press, Inc.
Outskirts Press, Inc. offers full service, custom self-publishing services for authors seeking a cost-effective, fast and flexible way to publish and distribute their books worldwide while retaining all their rights and full creative control. Available for authors globally at http://www.outskirtspress.com and located on the outskirts of Denver, Colorado, Outskirts Press represents the future of book publishing, today.
###