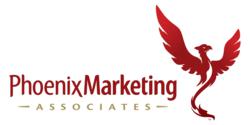 Phoenix, AZ (PRWEB) October 14, 2011
Phoenix Marketing Associates client, Tryst Cafe has recently been named one of Phoenix's Best New Restaurants as named by Phoenix Magazine.
Tryst Cafe opened last December and has become a favorite among foodie and general diners alike. Offering a diverse menu ranging from the award winning Hawaiian Breakfast to classics like the "Bring it on" burger, Tryst truly has a diverse menu which will satisfy any palette. In addition, they take pride in offering the very best in fresh, organic fare all the way through their menu including their organic wine, beer and spirits.
Located in North Phoenix off of Tatum and the 101, Tryst now offers live music on Monday evenings along with the most affordable happy hour in town.
Phoenix Marketing Associates currently performs social media marketing and public relations services for Tryst Café as well as for the restaurant ownership group's other Phoenix area ventures: Sami's Gyro's and Mama Gina's Pizzeria.
About Phoenix Marketing Associates:
Phoenix Marketing Associates works with small to medium sized businesses across North America to provide targeted and results driven marketing solutions on a contract basis within any budget. Their consultative approach allows for a thorough needs analysis which translates into an effective marketing and online PR strategy that saves their clients time and money while providing maximum exposure.
By assigning a team of qualified professionals to each individual situation and utilizing the most current communication and online demand generation technologies, Phoenix Marketing Associates enables businesses to achieve Fortune 500 results on an entrepreneurial budget. For additional information, please visit http://www.PhoenixMarketingAssociates.com
Media contact:
Jason Jantzen
Phoenix Marketing Associates
602-282-0202
###