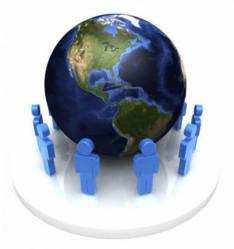 Our services are custom designed to assist a personal injury law firm grow it's practice, and as the most important byproduct help people, who need a skilled advocate on their side
(PRWEB) October 17, 2011
The Marathon Business Development Group is passionate about assisting personal injury law firms in merchandising their skill sets, in order to increase their visibility for individuals, who need specific legal skills.
Marathon says, "We think most major legal issues are local, we know victims, who have been damaged typically seek local legal help when it comes to a wrongful death, severe negligence, or an outright injustice. Our key strength is building a brand for a local personal injury law firm, with the emphasis being the personal injury law firm is now easy to find for a consumer, or a victim."
The Marathon Business Development Group has experience in all facets of personal injury, from wrongful death, negligence, medical product recalls, class actions, and shareholder, or financial services schemes.
Marathon says, "As a rule our personal injury law firm clients want branding, or they want to build their practice areas into big league cases, where the victims really need the best legal skills, and passion. If a personal injury law firm wants this type of game changing service, this is what we do, and few do it better."
For more information please call the Marathon Business Development Group at 713-724-2010, or contact the group via their web site at http://MarathonBusinessGroup.Com
In addition to Marathon's standard personal injury law firm branding campaign, another very unique service the Marathon Business Development Group can offer a personal injury law firm is agility.
The group says, "We can have a press release out in less an hour for our law firm client. We are on call 24-7 for our law firm clients. If a significant event happens, such a major local severe negligence issue, a major drug, or product recall, a product liability issue, or a new class action, and the law firm wants branding on the issue, we make sure our client is at, or near the top of the list of who to call, with very targeted press releases, in their local market."
There is no group, or organization in the US offering a more comprehensive service for law personal injury law firms. http://MarathonBusinessGroup.Com
###