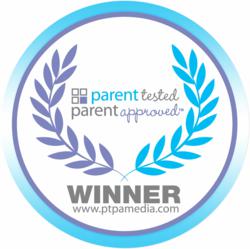 With today's challenging economy, there's less room for purchasing mistakes.
(PRWEB) October 16, 2011
With today's challenging economy, there's less room for purchasing mistakes. Fortunately, PTPA Media is once again pleased to announce its top line up of award winning products for Fall 2011 making smart shopping for families easy.
Need new online security? Try ESET Smart Security 5. Want a new fall moisturizer? You'll love the Aleva Naturals Daily Soothing Moisturizer. These, among several others, have recently been awarded the coveted PTPA Seal of Approval.
PTPA Media is North America's largest parent tester community – a credible third party resource for parents with over 40,000 volunteer parent testers.
"Seeing the PTPA Winner's Seal on a product package or website helps parents identify products that have been tested and recommended by other parents. It's like shopping with your best friend," says PTPA Founder and CEO, Sharon Vinderine.
PTPA evaluates thousands of products and services from leading manufacturers and emerging brands. Independent parents evaluate these products in their own homes, and PTPA winners are chosen based on merit and consumer experience – not on commercial considerations.
Here are just a few of the innovative new products to receive the PTPA Winner's Seal of Approval for their most recent 2011 campaigns:
VIPorbit – A full-featured Contact Manager designed for the iPhone. It gives mobile professionals the ability to deal with more people more efficiently.
The Builder Bag – A toy storage system designed to make playing with and cleaning up toys such as Lego easy and fun. The bag unfolds into a play area, too!
T-fal Nutricook – With 4 exclusive cooking programs and an Intelligent timer® to help you along, cooking for your hungry school-goers has never been so easy and healthy!
The Dot Girl First Period Kit – An easy and positive way to introduce menstruation to girls before their first period.
Ottilie and Lulu – Clean skin face wipes. These gentle, yet effective cleansers help keep the changing and delicate facial skin of tweens clean to minimize early acne.
Sippy Sure® The Medicine Dispensing Sippy Cup – The world's first medicine dispensing sippy cup! This leak-proof cup keeps medicine and drink separate until it's ready to drink.
Anamalz Post-Able Pals – For kids who love animal figurines these are the ultimate cool. Not only are they wooden and pose-able, they come with a code for online play!
Also included in this winner's announcement are Garfield's Comic Boom, Flip Boom All-Star, Onmaway – Share Your Location, Millie & The Lost Key and Quaver's Marvelous World of Music.
For a complete list of award winners, visit the Fall Latest & Greatest section on their newly updated website.
ABOUT SHARON VINDERINE and PTPA MEDIA
As founder and CEO of PTPA Media, Sharon Vinderine has a passion for finding the best products on the market for families. She created PTPA in 2007 based on the principle that the most valuable factor for consumers when making a purchasing decision is the opinion of their peers. Accordingly, each month, more than 100,000 parents visit PTPA monthly to make informed and educated decisions for their families.
Over 40,000 families in the U.S. and Canada voluntarily test products for PTPA and provide their feedback through detailed evaluations. Vinderine is sought after by the media and has appeared on dozens of television shows, including ABC, NBC and FOX News. Vinderine has been invited to feature the PTPA Media winning products on The Rachael Ray Show, Fox & Friends, WGN Chicago, South Florida Today, Fox 25 and Canada AM.
# # #