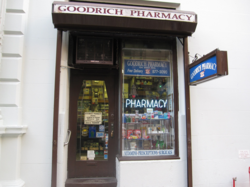 The NPA wants parents to have accurate information in advance of head lice outbreaks.
Newton, MA (PRWEB) October 18, 2011
The NPA's Boss Louse WANTED poster is on the CBS Super Screen in Times Square to bring attention to the National Pediculosis Association's 4 step plan for managing head lice infestations known medically as pediculosis.
Lice mate and lay their eggs (nits) in a child's hair making the nits as important as the lice themselves. Mother Nature designed the wingless blood sucking parasites to glue their nits to the hair to hatch new lice and keep infestations going even after the use of pesticides and other treatments.
And it's the nits that cause unnecessary confusion and feed the debate on nit removal. Regardless of the rhetoric, children don't want lice or nits in their hair any more than adults.
The National Pediculosis Association says parents need to have accurate information in advance of head lice outbreaks. Joan Bredthauer of Brooklyn says her community takes extra helpful prevention measures: "Our school reminds parents each Friday to get out those lice combs and check for head lice. And it's working!"
Parents can be the first to know their child is infested, thereby avoiding surprise calls from school, student dismissals and pesticide exposures. Boss Louse and his gang of head lice can be defeated with an effective lice and nit removal comb combined with the following 4 steps:
1. Know what to look for
2. Screen regularly
3. Detect head lice and nits early
4. Remove them safely and effectively without the use of pesticides and other risky chemicals
Thanks to the help of School Health Corporation of Hanover Park, Illinois, Boss Louse and the LiceMeister comb is showing each hour in Times Square through the Thanksgiving Day Parade. The 15 second message is simply stated:
"If you don't get 'em out, you've still got 'em!"
With a drug chain on every corner, New Yorkers are finding their LiceMeister® combs at small but mighty Goodrich Pharmacy located at 104 West 70th Street. You can call (212) 877-3090 for delivery. Families can find the pharmacy by searching the store finder on NPA's website.
Goodrich pharmacist Frank Cammarata says people call and come from everywhere around the city and the boroughs too. "They are so happy when I say YES! We have the LiceMeister comb here in stock." A visit to this wonderfully quaint little store is a trip to the good old days.
You can learn more about the NPA's work by listening to public health nurse and journalist Barbara Glickstein's podcast with NPA's President Deborah Altschuler. These segments edited by L.A.'s LaShawn McGhee are part of an educational outreach project produced by NYC's Dan Gingold and Zach Kuperstein. Headlice.org also offers free educational downloads for families and communities.
Founded in 1983, the National Pediculosis Association®, Inc. is a non-profit volunteer organization including scientific advisors dedicated to protecting children from the misuse and abuse of readily available over-the-counter pesticides, prescription pediculicides, and other chemical remedies marketed to kill lice yet insufficiently studied for safety, effectiveness and lice resistance. Proceeds from the LiceMeister® comb allow the NPA to be independent and self-sustaining. At a global meeting of the Stockholm Convention, Altschuler says, "while chemical treatments, pediculicides, and broad spectrum antibiotics develop resistance and potentially adverse health effects, nothing compares to the kindness of a comb."
# # #