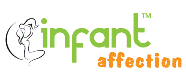 It makes your experience with your newborn that much more convenient and that much more enjoyable
(PRWEB) October 17, 2011
Zulily.com has just announced its special sale featuring Babee Laptime, the world's first infant lap seat, at a special premier price. Known as the go-to online store for fashionable, yet economical products for newborns, kids, and mothers, Zulily has established quite a reputation for its baby products. This online store comes with a bit of a twist, as its special sales last for just 72 hours. Then, the featured item for that sale is gone. Just go to Zulily, sign up for free, and search for "Babee Laptime." Don't miss this opportunity to get your Babee Laptime for just a fraction of the usual cost, it makes a fantastic baby shower gift.
The new sleek design of this infant carrier ensures the safety, comfort, and convenience for both the child and the family. Anthony Garofalo, inventor of Babee Laptime, specially designed the infant lap seat to strengthen the parent-child bond through the natural interaction that occurs between the infant and parent when using the lap carrier. With a unique strap that safely secures the lap seat to the user, family members can easily manage their carrier allowing for hands-free movement and enhanced interaction with your baby. It also reduces acid reflux and colic among newborns as it correctly positions the infant at the recommended 30 to 45 degree angle for feeding.
It is no doubt that Babee Laptime is a hit with families of all backgrounds. "It makes your experience with your newborn that much more convenient and that much more enjoyable," says Garofalo. The product has been received very well by national distributors and potential affiliate-partners as well. Being featured on Zulily is a great way to kick off the expansion of Babee Laptime to the internet market.
To inquire about Babee Laptime please call Infant Affection LLC at 1-866-LAPTIME or visit http://www.babeelaptime.com.
###