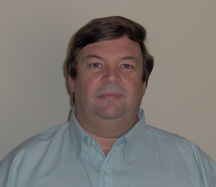 Wilmington, Mass. (PRWEB) October 18, 2011
Koch Membrane Systems, Inc. (KMS) has promoted Carlos Rodrigues to Business Development Manager, Industrial & Life Sciences for South America. He will be responsible for all aspects of the continued development and expansion of KMS' industrial & life sciences business in the region.
Rodrigues first joined KMS as a consultant and accepted a full time position in 2008 as a Technical Sales and Service Manager. "Carlos is well respected by our customers and partners, and has played a primary role in increasing KMS' presence in the South American juice and citrus business," said John Morrison, Senior Vice President of Sales and Marketing. "Our expansion plans in South America require local knowledge of the customers and applications, and Carlos will be a primary catalyst for this growth."
Rodrigues has more than 15 years of industry experience in sales, technical service, piloting, and process engineering. He worked on membrane systems in citrus plants, sugar mills, and electrocoat paint plants that use tangential flow filtration. Prior to joining KMS, Carlos worked for more than 10 years with one of KMS' key OEMs in Brazil where he learned to apply KMS products in a variety of markets.
Rodrigues holds a degree in Electrical Engineering from Universidade Federal De Uberlandia. He is based in Sao Paulo, Brazil and can be reached at CMRodrigues(at)kochmembrane(dot)com.
About Koch Membrane Systems
For more than four decades, Koch Membrane Systems, Inc. (KMS) has led the way in developing innovative membrane technologies that serve a diverse range of industries and applications around the globe. KMS provides solutions to markets including industrial and municipal water and wastewater, food and life sciences and industrial processes, helping thousands of customers reduce their water footprint, increase productivity, and reduce costs. With an installed base approaching 20,000 systems throughout the world, KMS is setting the standard as a comprehensive membrane solutions provider.
©2011 Koch Membrane Systems, Inc
The STYLIZED K is a trademark of Koch Industries, Inc. and is registered in the U.S. and other countries. The FLOW LINES DESIGN is a registered trademark of Koch Membrane Systems, Inc. in the U.S. Koch Membrane Systems, Inc. is a Koch Chemical Technology Group, LLC Company.
###