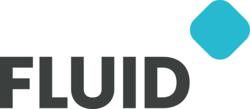 "We're honored to participate in this esteemed conference attended by academics and business leaders around the world,"
San Francisco, CA (PRWEB) October 18, 2011
Three thought leaders from Fluid Inc., the digital shopping innovator, have been selected as featured speakers at the 2011 World Conference on Mass Customization, Personalization, and Co-Creation (MCPC 2011), November 16 – 19, at the San Francisco Airport Marriott Hotel & Conference Center. Hosted by the Garwood Center for Corporate Innovation, at the Haas School of Business, University of California, Berkeley, the conference consists of two program elements, the Business Seminar and the Research and Innovation Conference, in which Fluid will share its technology innovations and best practices in mass customization.
On Wednesday, November 16 at 2:15 p.m., Andrew Guldman, Fluid's vice president of product engineering, and Rob Jellesed , director of Internet sales and marketing at JELD-WEN, will be featured in a panel discussion titled, "How to Implement a Mass Customization Business." Guldman and Jellesed will present, "Implementing Mass Customization in an Established Company," that will highlight how JELD-WEN has successfully integrated mass customization to create a deeper and more engaging online customer experience that delivers a larger volume of highly qualified sales leads for a complex product offering.
On Friday, November 18 at 4:00 p.m., Dana Yobst, director of business development, and Amy Lanigan, vice president of client strategy, will engage attendees in an interactive discussion focused on, "Social Integration: Driving Mass Customization Success," during the Research Conference session titled, "Marketing and Consumer Behavior."
"We're honored to participate in this esteemed conference attended by academics and business leaders around the world," said Kent Deverell, CEO of Fluid Inc. "Fluid has been creating industry leading mass customization solutions for almost a decade and we are excited to share our expertise and demonstrate our technology for this rapidly growing market."
Conference Exhibition
In addition to the conference sessions, attendees can visit with Fluid during exhibit hours in booth #4 in the Exhibit Hall, 2nd Floor of the San Francisco Airport Marriott. Representatives will be demonstrating Fluid Configure™, a richly immersive product customization solution. Fluid Configure delivers a complete product customization platform allowing users to scale, and continuously evolve their customization offerings.
About MCPC 2011
The 2011 World Conference on Mass Customization, Personalization, and Co-Creation will engage attendees in a set of plenary presentations, discussion panels, and paper presentations intended to bridge the topics of Mass Customization & Open Innovation: Mass customization, personalization, and co-creation (MCPC) strategies aim to profit from the fact that people are different. Their objective is to turn customer heterogeneities into profit opportunities, hence addressing the current trend of long-tail business models. Mass customization is a means to provide goods and services that best serve individual customers' personal needs with near mass production efficiency.
Open innovation is the idea that companies should make greater use of external ideas and technologies in their own business, and allow unused internal ideas to flow out to others for use in their business. It is the antithesis of a closed innovation process which relies on internal R&D and deep vertical integration.
Fluid: Digital Shopping Innovation
Fluid creates engaging customer experiences that drive conversion, satisfaction and brand loyalty.
Fluid delivers these results by leveraging nearly a decade of mass customization product development experience through custom agency engagements and the Fluid Retail Platform, including Fluid Configure™. Founded in 1998 and with offices in San Francisco and New York, Fluid's customers range from mass-market retailers to luxury goods manufacturers, and include top brands such as: Coach, Diapers.com, Nine West, Reebok, Sears, The North Face, and Vans. For more information, visit http://www.fluid.com, and follow us on Twitter @Fluid or Facebook FluidInc.
# # #