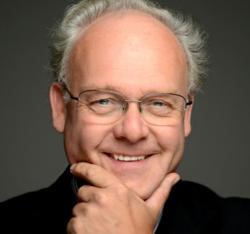 Almost every TV advertiser we work with routinely asks us to over-shoot or create additional material specifically for the web.
Norwich, Norfolk (PRWEB UK) 19 October 2011
At a time when technology and consumer behaviour is changing at a pace never before witnessed here in the UK, you would hardly expect one of its independent, more established, players to be pointing the way ahead – but that's exactly what is happening at Norwich-based JMS.
28 years old this month, JMS has just celebrated another successful year with the launch of a new group website (http://www.jms-group.com) – a site which demonstrates by the nature and quality of its work how the business has not only survived, but thrived, in the competitive audio and visual production arena. This is a company that knows exactly where it is going in this new age of broadcast channels and social communities.
Even in tough times, led by its ex-broadcaster founder, John Mountford, JMS has refused to stand still, continually evolving and reinventing itself in line with the changing market place. The new site gives more than a flavour of this leading edge thinking which is now bringing multi channel solutions to its varied client list that contains clients such as Anglian Home Improvements, Disney, Essex and Suffolk Water, Multiyork and Stressless Recliners.
Where once JMS cut its razor sharp teeth on radio commercials, establishing itself as Britain's largest independent producer of radio commercials (over 2,000 commercials produced last year), corporate video and TV commercials were soon added to the mix.
Some 250 commercials and sponsorship bumpers were produced last year with its work shown across ITV 1, 2, 3, Sky, Channel 4, 5, and an increasing number of niche TV and online stations. In fact, one trailer for Disney recently achieved the accolade of 'the most successful competition ever' on the Disney Channel.
Investment in multi-media talent and creativity has more recently enabled the business to move into integrated online and broadcast offerings such as online video, internet TV and radio.
The result is a company with a first rate reputation for the standard of its output being able to provide so many more solutions for clients of all types.
As John Mountford explains "With voice-over, graphics, music production and TV studio already in-house, who could be better placed and uniquely qualified within the Eastern region to handle multi-format, multi-platform productions."
"The most interesting growth trend" he continues " is in on-line video, where the spin-off of producing moving images for a website has now become very matter of fact. Almost every TV advertiser we work with routinely asks us to over-shoot or create additional material specifically for the web, rather as every movie DVD includes a 'making of' video in its special features. There's a growing realisation that if visitors to a website have been motivated by TV, radio or print, the site must take them further on their journey, not simply repeat the message which got them there in the first place."
"There's also a growing acceptance of the synergy between radio listening and the Internet. We find 60% of Radio advertisers now point potential customers to a website in preference to a telephone number. A cross-platform web-related radio campaign for Essex and Suffolk Water had an astonishing take-up (see the Case Study on the website). And 20% of radio listening is done on-line. So although JMS is a TV and radio specialist, almost everything we do now ends up on-line in one way or another!"
And as for the new website. John says "Our previous site was suffering under the sheer weight of material we upload, so we asked Further Search Marketing to create a site which would reflect the modernity, personality and diversity of our business. It needed to be large enough to cope with our demands, easy to navigate, intuitive for the new visitor, and a welcome resource for the regular user – and they've achieved it all perfectly."
JMS are also working with Further to promote the company and its services on the search engines, social media networks and online PR hubs.
###