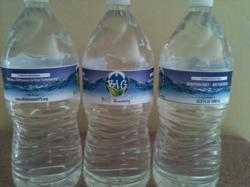 Making a Difference 1 bottle at a time
Southern California (PRWEB) October 19, 2011
B.I.G. Humanity with the Belief In Giving from our corporate heroes and individual donors alike we are Making A Difference and the need is being fulfilled. Water donations for the economically disadvantaged, homeless men, women, children, and families will be delivered prior to the holidays.
Over 10,000 liter bottles have been allotted among all facilities registered as recipients. WOW!
B.I.G. Humanity knows and understands that every little bit helps and it's from our participation to yours that truly creates the positive changes in the lives of our neighbors in need. Often times we can tend to overlook the dramatic impact of the economy that takes place in our own backyard.
We all possess the Belief In Giving and through our combined efforts we will focus to help our local organizations first.
B.I.G. Humanity will continue its 2011 Domestic Unity Holiday Water Giving Drive through years end. The support has been tremendous and we look to deliver over 150,000 Liters of Water through Christmas and New Years.
We again would like to thank all the registered facilities for all they do in their efforts to help our neighbors in need. Also special thanks to Mark Gallagher at Park Place Funding for your huge Belief In Giving and being our first Corporate "Platinum" Sponsor.
B.I.G. Humanity's vision, through the Domestic Unity Campaign, is to help those in need and sustain them with resources that no human should ever go without, starting here, starting with water. B.I.G. Humanity is looking forward to being an intricate part of the solution to reduce the negative impact of poverty, and homelessness in America for America.
###